Did You Know that World War I and II Helped Advance Plastic Surgery?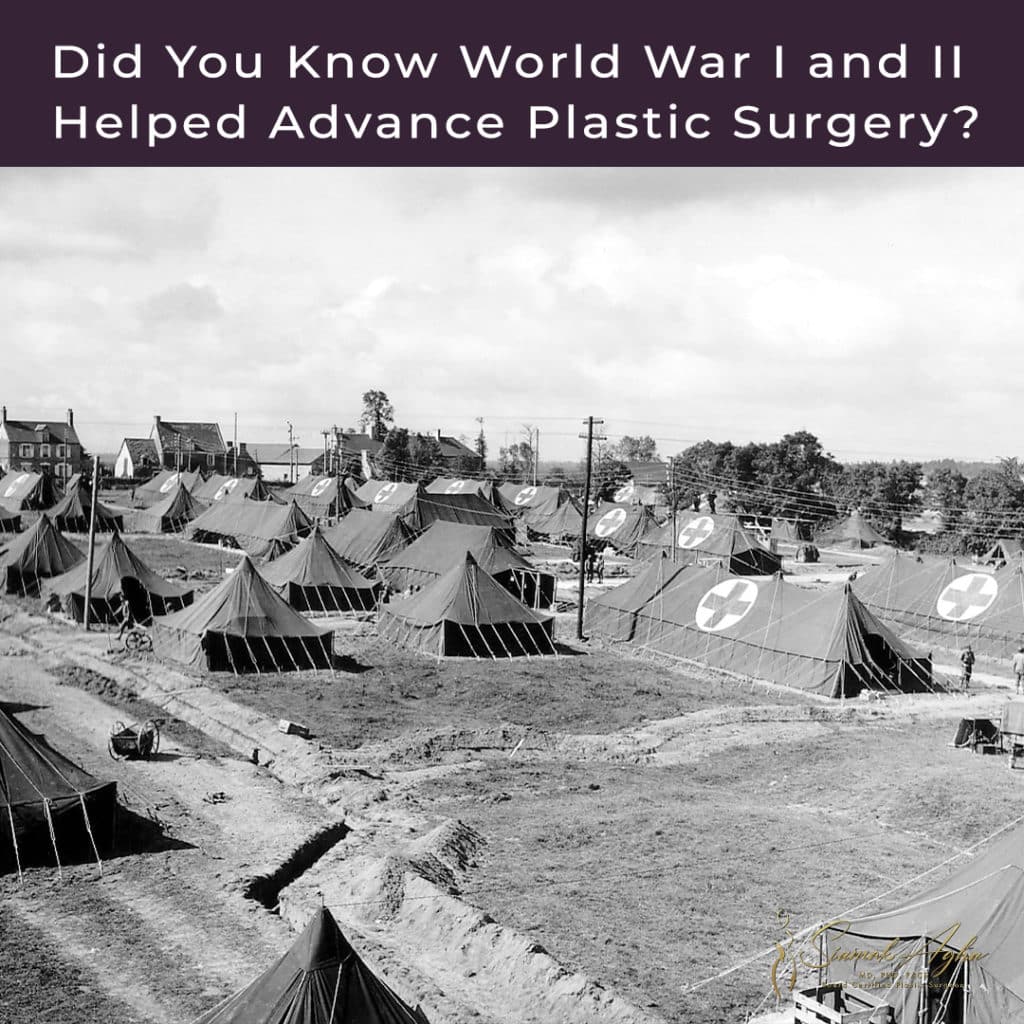 Finding something good from a war that cost millions of lives is like finding a needle in a haystack. But if not for World War I, plastic surgery as we know now would not have existed.
During the four years of WWI, military surgeons developed new techniques on the battlefield and in supporting hospitals which, in the war's final two years, resulted in more survivors of injuries that would have proved great help in the first two. Many advancements in plastic surgery were rooted in war, such as skin grafts and limb reconstruction. They developed by trial and error right on the sickbeds by the battlefields.
One of the main techniques that came from World War I was tube pedicle skin grafting. A flap of skin separated but not detached from a healthy part of the soldier's body is stitched into a tube, then sutured on the injured area. It is left for some time to encourage blood flow, then it is detached, the tube opened, and the flat skin stitched over the area that needed to be covered.
More advanced techniques are now being used for reconstructive plastic surgeries, but it's safe to say that wars unintentionally help improve medical services
Want to learn more? Read and share our posts this week! ✨
https://www.instagram.com/p/CTlMJOHppri/