GENITAL BEAUTIFICATION
– NEWPORT BEACH, CA –
Does getting intimate make you feel too self-conscious down there?
The female genitalia may not be as visible as the other parts of your body, but that doesn't mean that all women feel secure with their intimate areas.
The truth is, there is no "normal" appearance when it comes to your womanhood. Each vagina is unique, and it comes in many different sizes, shapes, and colors.
But as a symbol of your femininity and sexuality, it is completely understandable how you can feel self-conscious about it.
In fact, a lot of women are unhappy with their vaginal appearance, complaining that their lips look "lopsided" and that they feel insecure wearing tight pants, shorts, lingerie, and bikinis because of it. Some even avoid being intimate with someone just because they don't want their partner to see the cause of their insecurities.
If you are unhappy with the appearance of your genital area and want to make it more aesthetically appealing, then a Newport Beach genital beautification performed by top SoCal plastic surgeon Dr. Siamak Agha may just be what you need for a confidence boost.
Read the rest of this piece to find out how genital beautification can enhance your femininity and make you feel ten times sexier in your own skin.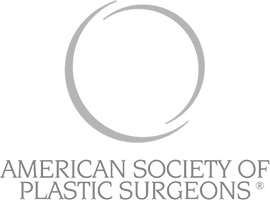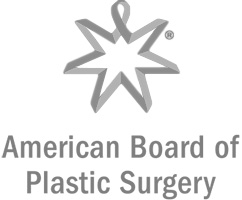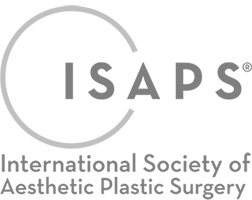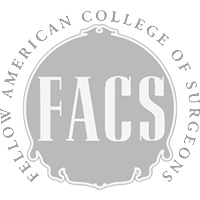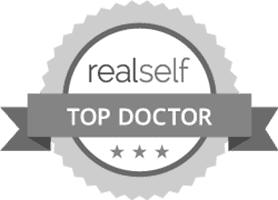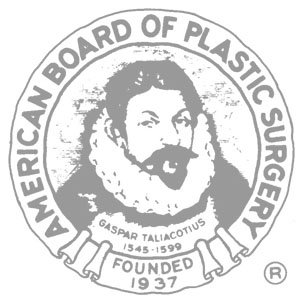 What is Genital Beautification?
The term "genital beautification" refers to a group of cosmetic procedures for the female genitalia.
But before diving into these individual procedures, it pays to know the external anatomy of the female genitalia, which consists of the following parts:
Mons pubis – the hair-bearing area over the pubic bone found on the upper portion of the female genitalia
Labia majora – also known as the outer lips, these are two thick folds of skin running from the mons to the anus. It is covered in pigmented skin, oil glands, and hair.
Labia minora – also known as the inner lips, it is a pair of smaller folds that protect the clitoris, urinary orifice, and vaginal orifice
Clitoral hood – also known as prepuce, located in the upper portion in the center of the genitalia. It covers the clitoris, in part or entirely.
Clitoris – the primary source of female sexual pleasure as it contains a high concentration of nerve endings
Urethral orifice – the opening where urine exits
Vaginal orifice – a median slit below the urethral orifice that opens into the vagina
According to Western standards, the ideal external genitalia is flat and hairless, with a practically invisible labia minora.
But as you get older and give birth to children, your external genitalia can stretch and enlarge. Although it does not affect your health, it can make you feel uncomfortable and self-conscious, especially during intimate situations. It can also cause pain and discomfort during exercise, sex, cycling, and other activities.
Top SoCal plastic surgeon Dr. Agha offers a variety of genital beautification procedures at his practice, consisting of labiaplasty, monsplasty, clitoral hoodectomy, and labia majora beautification either through reduction or fat transfer.
The most popular of these genital beautification procedures is labiaplasty, a procedure that makes your labia look more aesthetically pleasing so that you feel more confident in its appearance.
You can also enjoy improved sexual function and satisfaction with most of these procedures. For example, labiaplasty can decrease friction, making it possible for you to enjoy pain-free sexual intercourse.
In other words, genital beautification can address both functional and aesthetic issues at once.
What are Your Genital Beautification Options?
The Aesthetic Centers offers multiple approaches to genital beautification to help you improve your sexual function and satisfaction and enhance your external genitalia's appearance.
Check out the following surgical and non-surgical options:
Surgical Genital Beautification
Non-Surgical Genital Beautification
Do You Need Labiaplasty?
The most frequently requested genital beautification procedure is labiaplasty. Answer the following questions to see if you need to get this procedure:
Are your vaginal inner lips enlarged or asymmetrical?
Do your inner lips hang below your outer labia majora?
Do you have labia pigmentation or discoloration issues that you want to address?
Do you want to improve the appearance of your inner lips?
Do you experience pain and discomfort during exercise and intercourse due to excessive pulling on the lips?
Do you experience difficulty in labial hygiene?
Do you avoid wearing bathing suits, yoga pants, and other revealing and form-hugging clothes because you feel self-conscious?
Do you avoid being intimate with your partner because of the appearance of your vagina?
If you answered YES to any of these questions, then you better schedule a consultation with Dr. Agha to discuss your genital beautification options.
… But Can You Get Labiaplasty?
Before you sign up for genital beautification, take note that the following factors may affect your results:
What are the Different Labiaplasty Techniques?
Among all genital beautification methods, labiaplasty is the most popular one.
Though it can be performed using a number of techniques, there are two major labiaplasty techniques that your plastic surgeon can perform on you. Dr. Agha will recommend the best option for you depending on your anatomy and cosmetic concerns and preferences.
The liposuction really sculpted my butt, so it looks like I got a Brazilian butt lift. This was probably the best thing I've ever done for myself, and I would highly recommend Dr. Agha to anyone looking to for body contouring!

Lara R.
How Does Dr. Agha Do Genital Beautification?
All the genital beautification procedures can be performed on an outpatient basis at an ambulatory surgical facility or in-office surgical suite.
With every procedure, Dr. Agha ensures that you get custom-made genitalia that matches your anatomy and preferences.
Here is Dr. Agha's process of performing genital beautification.
Preparation
During the consultation, Dr. Agha will discuss your surgical goals to determine which genital beautification procedure is appropriate for you.
He will also ask you about any medical conditions, drug allergies, treatments, and medications you are currently taking if any.
Your external genitalia will be assessed for size and clitoral hooding, so expect to have some photographs taken. You will also have some tests done prior to the procedure to make sure that you are in tiptop shape for whichever surgery you're going to undergo.
You will be instructed to stop smoking for at least four weeks before your procedure, as it can compromise oxygen flow and slow down your healing process.
If you're taking any medications like aspirin, blood thinners, and vitamin E, you'll be asked to stop them two weeks before the surgery to optimize healing.
Prepare your recovery kit in advance, such as:
OTC pain meds
Groceries
Ice packs
Pillows
Low-sodium foods
Since genital beautification is an outpatient procedure, make sure that you arrange for someone to drive you to and from the clinic. The anesthesia will make you feel groggy, making you unfit to drive by yourself.
There should also be someone to stay with you for the first 24 hours post-op to assist you with your needs.
Do not eat anything starting at midnight of your procedure.
Anesthesia
Dr. Agha typically uses local anesthesia with sedation for most of the genital beautification procedures, although you also have the option to get general anesthesia depending on the circumstances.
Afterward, he will proceed with the specific procedures you need.
Labiaplasty
Dr. Agha will make a trim or wedge incision that's well-hidden along the natural curves and creases of the labia. The specific technique that Dr. Agha uses will depend on your anatomy and preferences, ensuring that you get a custom-made labia.
A trim incision removes any excess tissue directly, while the wedge method removes a triangular piece of tissue from the labia and advances the edges of the tissue together.
After reshaping the labia accordingly, the incisions are closed with dissolvable sutures.
Clitoral Hoodectomy
For most women, clitoral hoodectomy is performed in addition to labiaplasty. In that case, the labiaplasty incision is extended to include the clitoral hood.
But if done as a solo procedure, the incision is done at the center of the clitoral hood to better expose the clitoris. Some patients may also require a simple skin excision to reveal the hidden clitoris.
Like labiaplasty, clitoral hoodectomy is a highly individualized procedure, as there is a wide variation in the shape and extent of the folds.
Monsplasty
Both mons liposuction and monsplasty can be done under local or general anesthesia, depending on the amount of tissue to be removed.
To do monsplasty, Dr. Agha creates an elliptical, C-section type of incision over the upper pubic area and the lower abdomen. He then removes the excess mons tissue, skin, and fat from the mons pubis to lift the pubic area into a tighter position.
If there is any excess fat, liposuction may also be necessary. Mons liposuction involves removing the excess fatty bulge of the mons with a small liposuction cannula.
Labia Majora Reduction
In this procedure, Dr. Agha removes two crescents of skin from the inner portion of each labium vertically, depending on the amount of excess tissue that needs to be excised.
It results in a flatter and tighter labia majora, getting rid of drooping when you are standing up.
Labia Majora Fat Transfer
If you want to increase the size and volume of your deflated labia majora, then fat transfer is the surgery for you.
Before the actual procedure, Dr. Agha harvests fat through liposuction from fat-rich areas of your body, like your abdomen and thighs. The harvested fat is cleaned and placed in small syringes for injection.
He then injects the fat into your labia majora, resulting in an enhanced size and shape of the outer lips of your vagina.
Post-Surgery
All incisions are closed using absorbable sutures, so you don't need to go back to the clinic to have your sutures removed at a later date. They are then covered in a light dressing.
Most procedures usually take one to two hours to complete.
How Do You Recover from Genital Beautification?
Although every patient recovers at her own pace, full recovery usually takes up to two weeks.
Though you may have some initial discomfort, it will subside in a couple of days and can be controlled with oral medications. You may also experience bruising and swelling within the first week.
To prevent infection, Dr. Agha may instruct you to apply an antibiotic ointment on your incision line twice a day for the first two weeks.
Take note that sitting down and urinating may feel uncomfortable early on in the postoperative period. That is why it is recommended to stay on bed rest for a while and keep your pelvis elevated to reduce swelling.
What Results Can You Expect from Genital Beautification?
Getting genital beautification gives you the following results:
Shorter, more inconspicuous labia minora
Symmetrical labia
No more labia pigmentation or discoloration
Overall better genital appearance
Improved sexual satisfaction
Keep in mind that you'll only start seeing the final results of your surgery once the swelling completely subsides anywhere between three months to one year.
Although genital beautification results are permanent, your body will continue to change as time goes by. If you have a baby after undergoing these procedures, your labial tissues may stretch and have some discoloration once again.
What are the Potential Risks and Complications?
Although genital beautification is safe, some risks and side effects are still possible.
For one, you might develop some skin irregularities, like wrinkles on your labia or discoloration surrounding the edges of both your labia majora and minora.
The wedge method for labiaplasty might also have some complications in the hands of a less skilled plastic surgeon. Done wrong, it might result in the tightening of the vaginal opening or even injury to the urethral opening.
You might also have some asymmetry, pigmentation, and sensory changes.
How Much Does a Newport Beach Genital Beautification Cost?
According to RealSelf data, labiaplasty ranges from $4,000 to $7,800 on average. It increases with every procedure you add.
One of the biggest factors that affect costs is the extent of the procedure. Sometimes, it's not only the inner lips that need to be trimmed but also the clitoral hood or outer lips. And since genital beautification is a highly individualized procedure, you may need to undergo a particular technique to address your specific concerns.
Get Your Genital Beautification Done in Newport Beach, Orange County
Every woman's genitalia is unique. As such, you need to find a plastic surgeon who knows how to create a custom-made labia that takes into account your anatomy, needs, and preferences.
Dr. Agha from The Aesthetic Centers not only tailor fits the procedure to give you exactly what you want but also values privacy and discretion so that you can undergo genital beautification with utmost trust and confidence.