FOREHEAD REDUCTION
– NEWPORT BEACH, CA –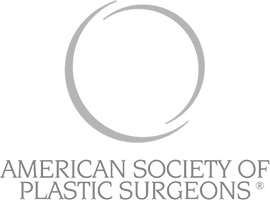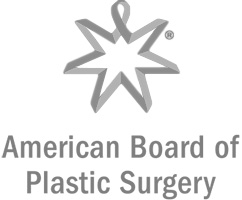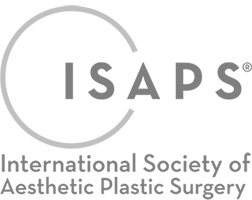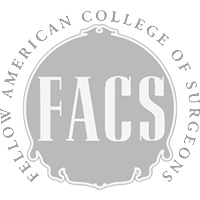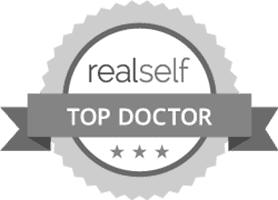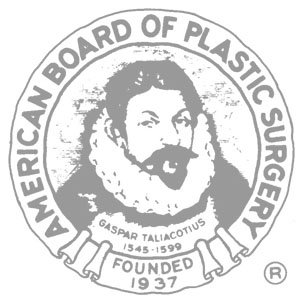 For some, the eyes are the gateway to the soul. For others, a pair of luscious lips renders them speechless. But the demise of these irresistible features can be swift if poorly supported by perhaps the most understated area of the face – the forehead.
Though foreheads and face shapes are not created equally, the ideal hairline should be 6 centimeters above the brows in females and 7 centimeters in males, beginning at the point where the scalp slopes from a horizontal position to a more vertical one.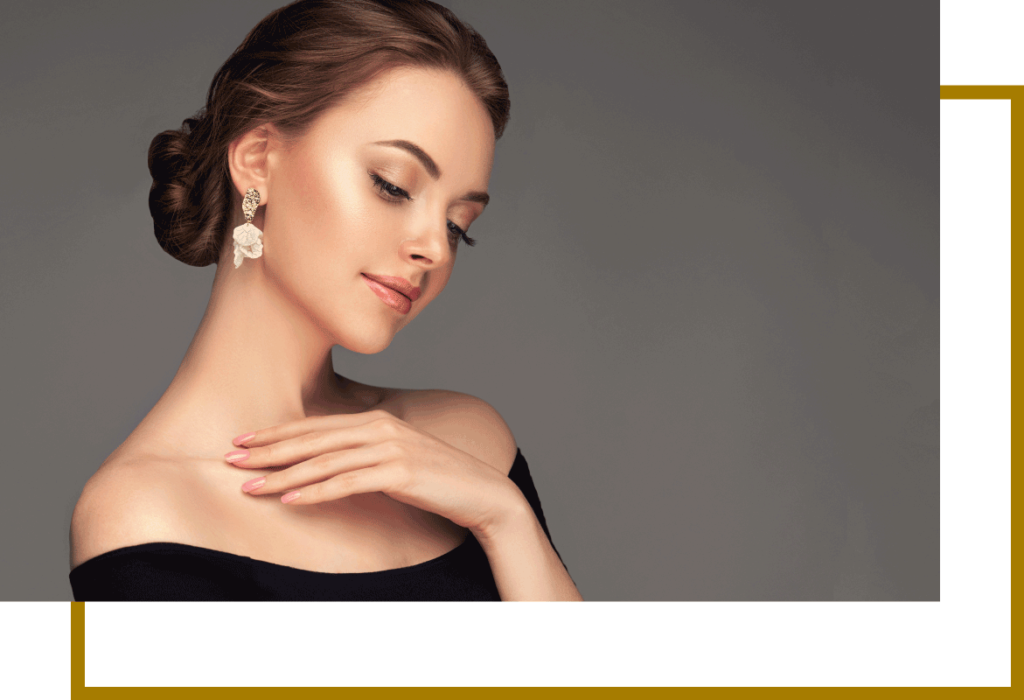 But not everyone is born with such luxuries. Those burdened by a high hairline and prominent forehead can often feel undesirable, as such forehead features can offset even the most captivating sapphire blue eyes. The face appears to be more elongated, and unnecessary attention is given to the forehead in lieu of other more attractive facial features.
And as aging occurs and brows droop, a long forehead or high hairline can make you look a lot older than your actual age.
Here in SoCal, forehead reduction is one of Dr. Agha's specialties. As a board-certified plastic surgeon with over 15 years of experience, Dr. Agha employs a one-stage forehead reduction to help you achieve harmonious facial features so that people will notice how beautiful the rest of your face is and not just focus on your forehead.
Below is a comprehensive overview of what forehead reduction is and how it can help you achieve a balanced, youthful, and more attractive facial structure.
What is Forehead Reduction?
Forehead reduction is a surgery that shortens the length of the forehead by lowering a high hairline. It is also known as hairline lowering surgery or foreheadplasty. It is a popular procedure for many women who want to achieve a more feminine face.
Ideally, a woman's hairline should be 6 to 6.5 centimeters above the eyebrows, while it should be 7 to 7.5 centimeters for men. A hairline that's too high puts your face out of proportion.
A long forehead also makes your face look older than you are since the hairline is set further back, like an older person. And with aging, your brows tend to sag, making the distance between your hairline and brows even longer.
With forehead reduction, the space between your brow line and hairline is typically decreased by about 2 centimeters or an inch, bringing balance and even spacing between your facial features.
In the hands of an expert plastic surgeon with experience in forehead reduction, the procedure can offer a lot more than the standard hairline lowering surgery. Dr. Agha has been performing forehead reduction for the past 15 years, often doing three procedures through one incision: hairline lowering, forehead bone prominence correction, and forehead lift surgery.
Since so few plastic surgeons are specialized in this surgery, many of his patients travel from out-of-state or even overseas for this highly intricate surgery.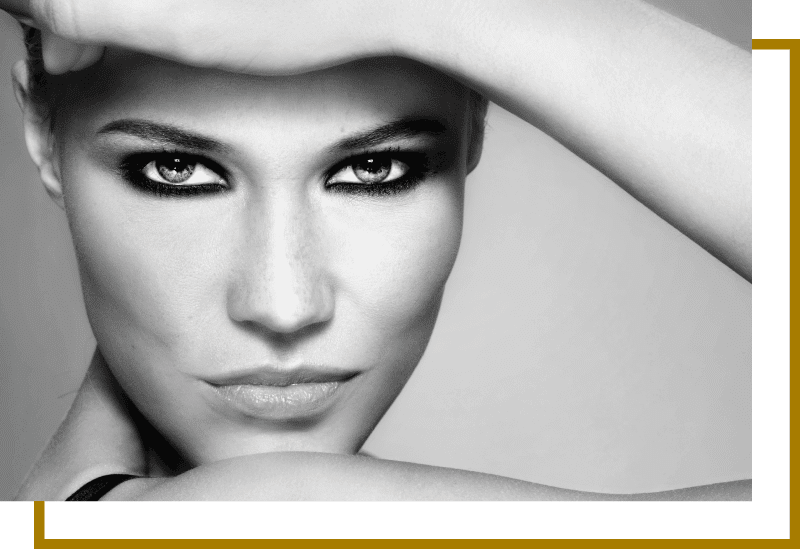 Do You Need a Forehead Reduction?
Before getting a forehead reduction, try answering the following questions:
Do you have a high hairline?
Is your forehead too broad for your liking?
Are you always getting teased because of your forehead?
Do you spend a lot of time trying to hide your forehead with bangs or a new hairstyle?
Do you have a low and heavy brow line?
Do you want to have more feminine facial features?
Do you have prominent forehead bones?
Would you like to have a more balanced proportion to your face?
If you answered YES to any of these questions, a forehead reduction might help you achieve your facial goals.
… But Can You Get a Forehead Reduction?
It depends on several factors like:
If you answered YES to any of these questions, a forehead reduction might help you achieve your facial goals.
How Does Dr. Agha Do a Forehead Reduction?
As previously mentioned, patients who undergo forehead reduction basically have one of the following goals:
Get rid of a prominent forehead bone
Lower the hairline
Dr. Agha considers his patient's goals when performing the surgery, but his process typically hits these two birds with one stone. It's also common for him to combine the forehead reduction with a forehead lift to fix drooping brows and alleviate forehead lines.
Here's a quick rundown of how he does it.
Preparation
The preparation for your forehead reduction starts weeks before, with Dr. Agha giving you specific instructions on what to do to make sure you do not develop any complications.
One of them is avoiding hair dye a week before your surgery, as the chemicals can interfere with your recovery.
You would also be asked to prepare a few supplies to make your recovery as smooth-sailing as possible.
Anesthesia
Just before you're given anesthesia, Dr. Agha will use a surgical skin marker to mark the hairline and area of the forehead to be removed. Appropriate planning ensures that the incision will preserve the hair follicles on your hairline and scalp.
Like most facial plastic surgeries, a forehead reduction requires general anesthesia administered by a board-certified anesthesiologist. The forehead markings are then injected with local numbing agents to numb the area and reduce bleeding.
Incision
Dr. Agha makes a perfectly symmetrical incision at the hairline on your scalp. The incision is then extended down through all the layers of the scalp, down to the bare bone.
One-Stage Forehead Reduction
Dr. Agha then lifts the forehead skin off of the scalp bone to the level of the brows. He then shaves the forehead bone to reduce bony prominence, if needed. The orbital rims under the brows can also be shaved in men with very prominent ridges.
Through the same incision, Dr. Agha elevates the scalp itself off of the scalp bone backward, as far as needed. The scalp is then advanced forward and the forehead skin pulled back to see how much non-hair-bearing forehead skin can be excised safely.
If sufficient, the excess forehead skin without hair is then measured, marked, and excised. If not, Dr. Agha will then release the thick connective tissue layer of the scalp precisely in several locations so that the scalp can be advanced an extra centimeter or so.
Post-Surgery
To close the incisions, Dr. Agha advances forward the hair-bearing scalp to lower the hairline and reduce the length of the forehead.
He closes the incision with three layers of absorbable sutures. He then covers the operative site with a light dressing.
The whole procedure usually lasts two to three hours, depending on how prominent the forehead is.
Dr. Agha and his staff are great. They made me feel so welcomed the first day I came and Dr. Agha and Shireen were able to answer all my questions from forehead reduction to financial payments. I love the results of my procedure and feel a lot more confident with myself.
Bridg
Why Should You Choose Dr. Agha for Your Forehead Reduction?
As a board-certified aesthetic plastic surgeon, Dr. Agha did his first forehead reduction in 2005, back when only a handful of plastic surgeons were offering this specialized surgery. Since then, he has performed many forehead reductions on patients traveling from overseas and out-of-state for this surgery.
With 15 years of experience, Dr. Agha has now modified and developed his own technique. His signature forehead reduction is not like the standard hairline lowering procedure. Instead, it offers hairline lowering, forehead bone sculpting, and forehead lift — all done through a single incision.
Dr. Agha also preserves many of your hair follicles at the time of surgery so that they can grow back and populate the incision site with your own hair. In this manner, the incision ends up well-covered, as if you never had forehead reduction at all.
How Do You Recover from a Forehead Reduction?
The recovery time is relatively short for a forehead reduction, so you can appear in public within 10-14 days of the surgery with a lower and more symmetrical hairline.
Recovery differs from person to person, but in general, it may take up to three weeks to return to some normal activities, and six weeks before you can exercise.
You'll experience some level of discomfort during the first few days after your forehead reduction. Dr. Agha will give you oral pain medications to take as needed.
What Results Can You Expect from a Forehead Reduction?
Forehead reduction is one of those surgeries where you'll immediately see the results because your hair is combed downward.
The operation is also usually combined with a Newport Beach brow lift to achieve optimal results in those with a high hairline and drooping brows, killing two birds with one stone.
Right after forehead reduction, you can expect the following results:
How Much Does a Forehead Reduction Cost?
Data from RealSelf.com estimates the average cost of forehead reduction to be at $8,500, with the range falling anywhere between $4,000 to $13,000.
Factors that might affect the final cost of your Newport Beach forehead reduction include:
Get Your Forehead Reduction Done in Newport Beach, Orange County
If bringing a balanced harmony to your face sounds appealing to you, then getting a Newport Beach forehead reduction can be a rewarding investment. Imagine waking up every day without having to worry about what your next forehead-concealing hairstyle should be!
But keep in mind that selecting the right plastic surgeon will dictate the success or failure of your forehead reduction surgery. Always choose a board-certified plastic surgeon with years of experience in doing forehead reduction, like Dr. Agha of The Aesthetic Centers.