Preparation for Body Lift Surgery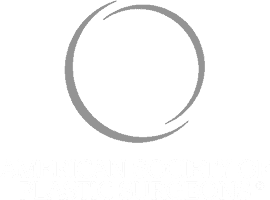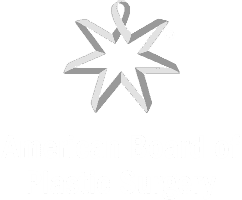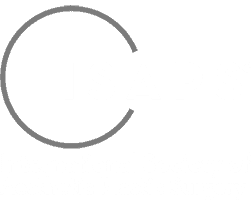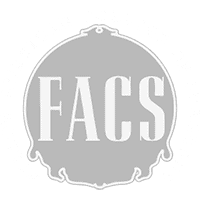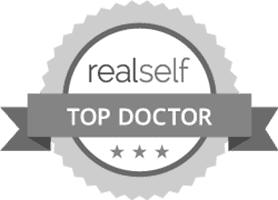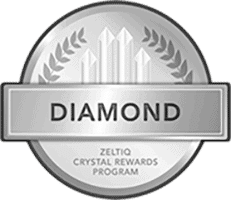 When Is The Best Time To Have Body Contouring After Massive Weight Loss?
If you have lost weight through exercise or diet, then you can have body contouring when you want after being medically cleared for surgery.
However, if you have had weight loss surgery, then you must wait for the weight loss to stabilize before having plastic surgery. On average, gastric bypass patients lose 60% to 70% of their excess weight within the first 12 months after surgery. From a plastic surgery standpoint, the best time for plastic surgery and body contouring is probably between 12 to 24 months after weight loss. This is the time that patients have been able to drop most of their excess weight and have significant excess tissue and laxity. Unfortunately, this is also the time that most patients have minimal nutritional reserves following months of reduced food and calorie intake and continued malabsorption of fat, carbohydrates, proteins, vitamins, and minerals. With up to 50% of reported nutritional deficiencies occurring within the first year of weight loss surgery, it is crucial to pay serious attention to the patient's nutritional status prior to any body lift procedures. Dr. Agha has written multiple articles on the nutritional deficiency of the weight loss patients with the aim of making his colleagues aware of this important fact.
These include:
Nutrition Deficiency of Post-Bariatric Body Contouring Patients: What Every Plastic Surgeon Should Know. (2008) S. Agha-Mohammadi and D.J. Hurwitz. Plastic and Reconstructive Surgery. 122 (2): 604-613.
Potential Impacts of Nutrition Deficiency of Post-Bariatric patients in Body Contouring Surgery (2008). S. Agha-Mohammadi and D.J. Hurwitz. (To appear in Plastic and Reconstructive Surgery. 122(6):1901-1914.
Enhanced recovery after body-contouring surgery: reducing surgical complication rates by optimizing nutrition (2010). Agha-Mohammadi S, Hurwitz DJ. Aesthetic Plastic Surgery 34(5):617-25.
Nutrients Commonly Deficient In Weight Loss Surgery Patients and Their Impact On Wound Healing And Immune Response Activity
Primary Nutrient Deficiency
Wound Healing
Immune System Function
Protein
Required for proliferation of cells involved in wound healing (fibroblasts), new vessel formation, angiogenesis, and collagen production
Protein is necessary for white cell activity and immunoglobulin production against infections. Protein deficiency leads to increased susceptibility to bacterial, viral, and parasitic infections.
Vitamin C
Involved in collagen synthesis, which is detrimental to wound healing and new vessel formation
-Enhances white cell response and the functioning of phagocytes
-Decreases free radical production
-Decreases risk of infection
Vitamin A
Increases white cell influx to the wound site, fibroblast proliferation, and collagen synthesis- all necessary in wound healing
-Involved in white cell function, especially lymphocytes, macrophages and NK cells
-Involved in mucosal barrier functioning block infectious agents
Vitamin B12
Necessary for DNA synthesis of newly proliferating fibroblast cells involved in wound healing
Necessary for DNA synthesis of newly proliferating white cells involved in defense responses
Folate
Necessary for DNA synthesis of newly proliferating fibroblast cells involved in wound healing
Necessary for DNA synthesis of newly proliferating white cells involved in defense responses
Iron
Required for collagen synthesis in wound healing
Involved in white cell (T-lymphocyte and macrophage) production and in response to infections
Zinc
Required for DNA metabolism, protein synthesis, synthesis of structural proteins, such as collagen, the functioning of several hundred zinc finger proteins, DNA synthesis, and for normal insulin-like growth factor production
Prolonged zinc deficiency results in white cell death, especially T- and B- lymphocytes.
Selenium
Increases antioxidant host defense system affecting white cell function
Coppe
Involved in white cell (lymphocyte and neutrophil) production
What is the Best Weight for Body Contouring and Body Lift Surgery?
Dr. Agha considers the patient ready for body contouring and body lift surgery only when the patient has stopped losing weight for three months or longer. He considers this period critical for restoring the nutritional reserves. As long as you are losing weight, you are nutritionally compromised and you will have healing difficulties if you embark on body lift or body contouring surgery too early.
Dr. Agha has written extensively on the importance of nutritional optimization before body lift surgery. These articles have been published in plastic surgery journals as well as textbooks. Once your weight has stabilized, we recommend a month of nutritional restoration before body lift surgery. During this month, patients' vitamin and protein levels are checked and optimized for the process of wound healing.
Do I Need To Lose Weight For Body Contouring Surgery?
For the majority of patients, the best weight to have body contouring surgery is at your most stable weight. So what does that mean? If your weight is 170 pounds most days of a year, then it is best to have your surgery at that weight. Losing weight before surgery means that the surgical results may be distorted when you gain the weight back. Also gaining weight for a surgery such as a Brazilian butt lift may lead to disappointment with your new butt when you lose the weight and go back to your original weight.
When it comes to body contouring on weight loss patients, Dr. Agha prefers the patient to be about 25 pounds above their ideal weight. This is because most of these patients will lose about 15 to 20 pounds with a total body transformation. Also, when the patient still has some fat on them, the unwanted areas can be liposculpted to create curves and shape. This fat can also be used for buttocks augmentation and enhancement.
If the patient has already reached their ideal weight, more than likely they will not have much fat on them to sculpt a concave waist or to harvest enough fat to augment the buttocks.
Pre-Operative Planning
Physical and Tests
Although many medical conditions resolve themselves with weight loss, long-term obesity can have lasting impacts on the organs. The demands of extreme weight on the body can cause cardiac disease, pulmonary issues, diabetes, etc. Prior to surgery, you will be asked to obtain specific laboratory tests to assess your nutritional reserves, your liver and kidney functions, blood clotting ability, and cell counts.
A careful medical evaluation by your primary care physician is also necessary prior to plastic surgery by Dr. Agha. Depending on your age and health status, you may also need additional studies, such as a chest x-ray, electrocardiogram, stress tests, mammogram, etc.
The specific set of tests is determined on patient by patient basis. Dr. Agha takes every surgery seriously and his first priority is your safety. These precautions are taken to ensure that you will be safe and to rule out the possibility of medical issues that could compromise your surgery.
Where Will Your Surgery Be Performed?
Although Dr. Agha has been granted staff privileges at Hoag Hospitals in Newport Beach and Irvine, he performs his surgeries at Newport Surgical Arts Ambulatory Surgery Center. This state of the art surgery center was built in 2017 under the directorship of Dr. Agha with large and well-equipped rooms for bigger procedures. Dr. Agha has performed most of his 500+ body lift surgeries and thousands of other plastic surgery procedures in ambulatory surgery centers.
In the interest of the safety of his patients, he only performs surgery in fully accredited facilities. Your anesthesia will always be administered by a board-certified anesthesiologist. General anesthesia is the deepest form of anesthesia, and many consider it to be the safest. You are asleep, feel no pain, and will not remember the procedure. This is the most common type of anesthesia used for post-bariatric body lift because these procedures tend to be lengthy and require full muscle relaxation for maximum tightening.
Day of Surgery
Whether you have decided to have your upper body and breasts corrected or start with your lower body, your procedure will begin on the morning of surgery by marking your body precisely for the chosen procedures and reviewing the plan of surgery one last time. At this time, you will be given pre-operative antibiotics, and will meet the anesthesiologist and the operating room staffs. Once ready, you will be taken into the operating room.