Breast Asymmetry Correction Newport Beach
The Way to a Balanced and
Better-Looking Bosom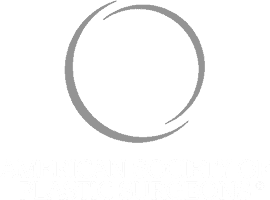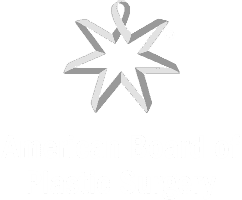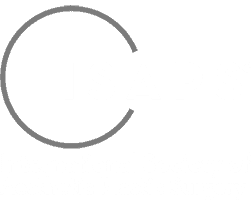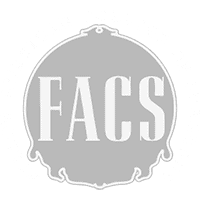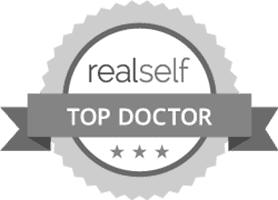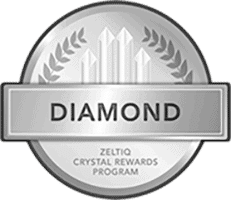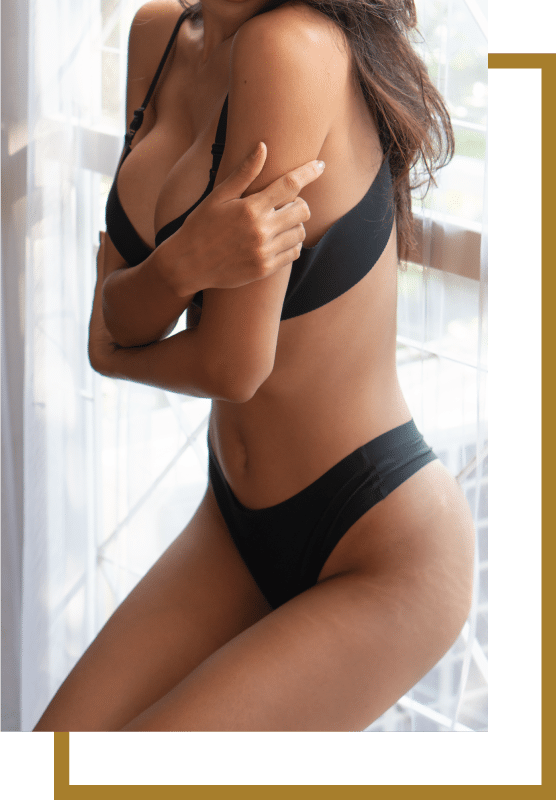 Here's a seldom known fact: Women's breasts are never exactly the same. There is almost always some degree of asymmetry between the two breasts — probably a difference in size, shape, location on the chest, or even where the nipples are on your breast.
For most women, these irregularities aren't obvious. But for some women with noticeably asymmetrical breasts, they have to deal with it on a daily basis, making them feel self-conscious and embarrassed about their chest's appearance.
Fortunately, breast asymmetry can be corrected by an experienced and board-certified plastic surgeon like Dr. Siamak Agha. Because there isn't one solution for breast asymmetry, Dr. Agha offers a whole suite of breast surgery options to make your breasts match each other, making you feel more confident about your body's appearance.
Know more about breast asymmetry and your correction options as you delve into the rest of this post.
What is Breast Asymmetry?
Breast asymmetry occurs when one breast has a different size, shape, or position from the other.
Most of the time, breast size differences are due to either genetics or random growth differences.
Breast budding among girls can begin as early as eight years old when they hit puberty, although breast asymmetry might not be evident until later. Once a woman reaches her full maturity, breast asymmetry becomes definite.
Only pregnancy and menopause can alter the shape and size of the breasts.
Do You Have Breast Asymmetry?
As previously mentioned, most breasts are naturally asymmetrical. However, the degree of asymmetry differs — and the proposed treatments along with it.
In general, small breast size differences don't require surgical correction. If the difference is noticeable, then cosmetic treatment may be considered for correction.
The type of asymmetry differs from person to person, but it can be any of the following:
One breast is about a cup size bigger than the other.
There are more tissue and skin on the larger breast.
One breast may be underdeveloped.
The nipple and areola are bigger on one breast compared to the other.
The nipple-areola complex is positioned differently on each breast.
There is a difference in the location of the inframammary fold or breast crease.
There is a different prominence of the underlying rib cage.
One breast is sagging more than the other.
One breast is tuberous, and the other is round.
Take note that not everything has to be addressed to achieve an acceptable degree of symmetry.
Ultimately though, it is up to the individual to decide whether she wants to get surgery to make her breasts symmetrical. It depends on how it affects her self-image.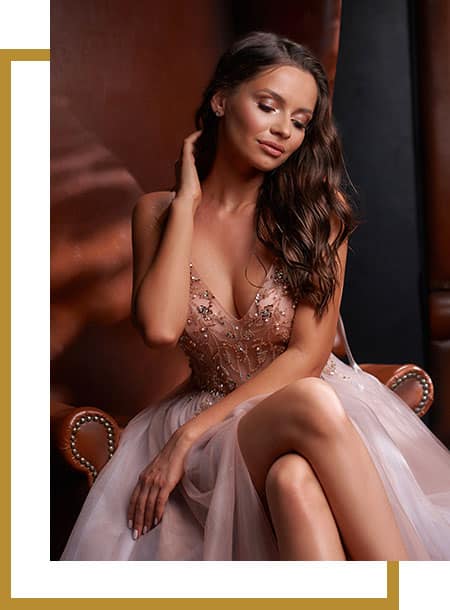 … But Can You Get Breast Asymmetry Correction?
Before you sign up for breast asymmetry correction, take note of the following factors that might affect your results:
What are the Different Techniques for Breast Asymmetry Correction?
Dr. Agha's goal in every correction of asymmetrical breasts is to obtain symmetrically shaped, sized, and positioned breasts using minimal incisions and scars.
As such, he customizes his approach for each patient, depending on each one's condition and preference.
Dr. Agha will counsel you on the various surgical options available, such as the following:
Get to know more about these individual breast procedures by clicking the links above.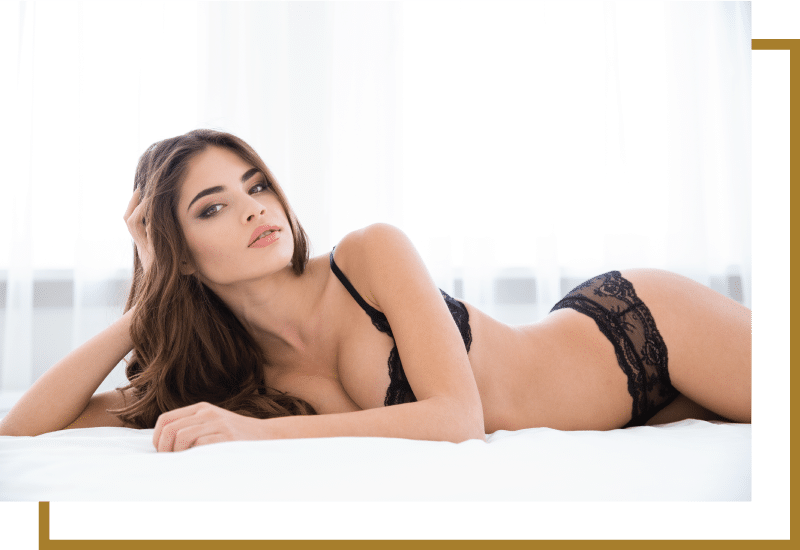 How Do You Prepare for Breast Asymmetry Correction?
Expect Dr. Agha to conduct a comprehensive pre-operative evaluation of your condition, as well as some pre-operative measurements of your breast parameters.
Some of the factors he will assess include your breast symmetry, form, shape, inframammary fold position, degree of sagging, and skin quality.
Learn more about preparation for breast surgeries in general by clicking here.
How Does Dr. Agha Treat Breast Asymmetry?
Dr. Agha's approach to treating breast asymmetry depends on how you want to balance your breasts. Either you want to reduce your larger breast or augment your smaller breast with an implant. You may also need a breast lift to match the breast shape.
Whichever method you choose, it may take anywhere from two to four hours, depending on the complexity of your breast asymmetry.
After changing into a gown and getting your intravenous line started in the preoperative holding area, Dr. Agha will mark specific landmarks on your chest to ensure proper surgical planning.
He will also review the entire operative plan with you, such as the incision location, implant type and size (if applicable), and potential complications.
You will also be given a dose of intravenous antibiotics as a precaution.
Anesthesia
After your anesthesiologist initiates the anesthesia, Dr. Agha injects a solution of local anesthetics at the incision sites.
This solution is composed of lidocaine, marcaine, and epinephrine. The first two are meant to numb the surgical site and decrease your pain sensation after the surgery, while the last one constricts your blood vessels, thus reducing your chances of bleeding and bruising.
Incision
Dr. Agha creates the incisions necessary for breast fat transfer, breast augmentation, breast reduction, or breast lift — whichever procedure you're getting.
Learn more about these particular incisions in these links:
Post-Surgery
Dr. Agha closes the incisions using absorbable sutures to minimize the resulting scar. He applies a sterile dressing to the incisions and places a soft surgical bra over your breasts.
What are the Results of Breast Asymmetry Correction?
Correcting breast asymmetry not only helps you improve your appearance but also provides a much-needed boost to your self-esteem.
Here are the results you can expect after surgically treating your breast asymmetry:
How Much Does Breast Asymmetry Correction Cost?
According to RealSelf data, these are the average costs for the following procedures:
Breast augmentation – $6,000 to $7,000
Breast reduction – $8,000 to $12,000
Breast lift – $7,500 to $12,000
Your final cost depends on the extent of your breast asymmetry and which surgery you're going to get. If you need a combination of these procedures, expect to pay more.
Other factors that may affect the cost include anesthesia used, practice location, lab tests, medications, operating room fees, and plastic surgeon choice.
Get Your Breast Asymmetry Correction Done in Orange County and Los Angeles
Living with breast asymmetry can cause a huge dent in your body image and self-confidence. However, by selecting the right plastic surgeon, you can solve your bust woes and achieve symmetrical breasts that you can be proud of.
Dr. Agha, one of the best Orange County plastic surgeons, knows just how to customize your breast asymmetry treatment for your condition and needs.