Breast Reduction
Newport Beach
Providing You Comfortable Breasts
That Complement Your Figure
Apart from the hips and waist, the breasts are another crucial element in achieving a breathtaking hourglass figure. That's why a lot of women want to get larger breasts to accentuate their physique.
After all, who would say no to Sofia Vergara's plump puppies or Emily Ratajkowski's well-endowed bust? 
But despite the common belief that the bigger your breasts are, the better, not all women are enjoying the natural cleavage that everyone else seems to envy.
Some suffer in silence because of the weight of their breasts. They experience back and neck pain, skin irritation, shoulder deformities, and even breathing problems simply because of the size of their chest.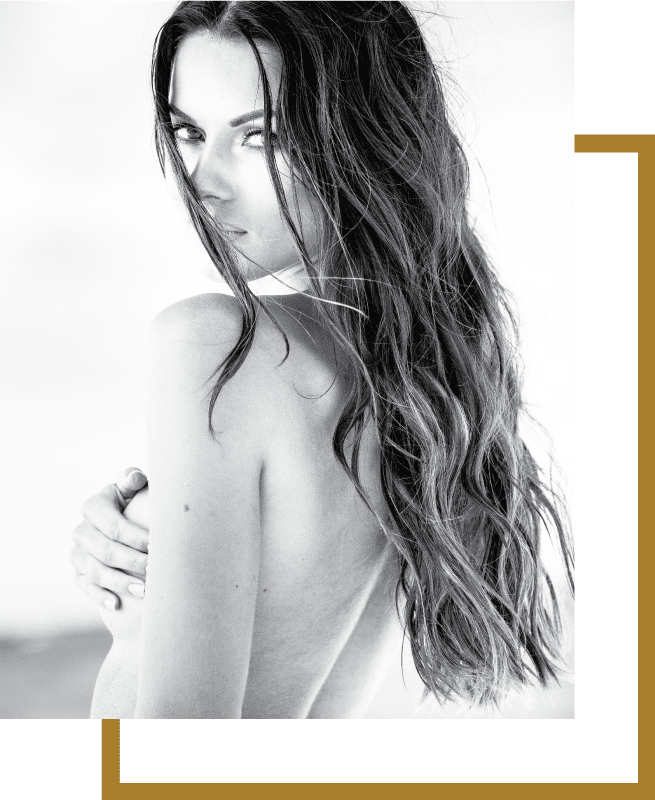 On top of these health risks, larger breasts are more prone to breast sagging because of the pull of gravity. 
Normal breasts are supposed to be round and proportional to the body frame. They should be located in the mid-chest and extend on the outer chest as breast tail, which forms the upper portion of the hourglass look.
Thankfully, these consequences of having large breasts can be reduced — or even reversed — by going one or two cup sizes down via a Newport Beach breast reduction.
Under the expertise and qualified hands of SoCal's top plastic surgeon, Dr. Siamak Agha, you can achieve a more manageable breast size that's more proportional to the rest of your body, improving your quality of life in the process.
In this article, discover how you can get a more balanced figure through breast reduction.
Contrary to popular belief, breast development does not start at puberty. It begins way back when you're still in your mother's uterus, then continues throughout puberty, adolescence, and all the way through early adulthood.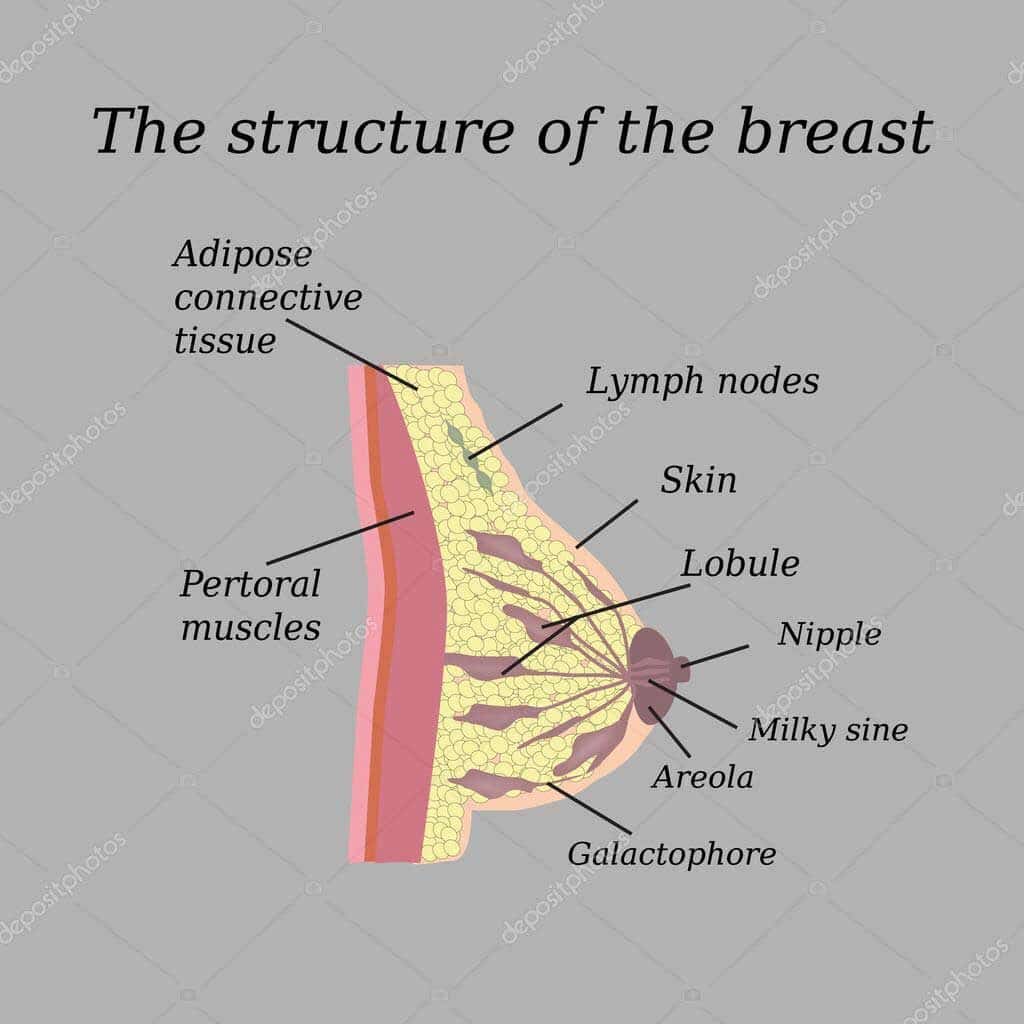 Your actual breast size is determined by several factors, such as the following:
Genetics

Age

Hormones

Medication

Weight

Environmental influences
Influenced by these factors, some women develop breasts that are larger than what is proportional to the rest of their body. The development of abnormally large breasts is called macromastia. 
Though no one has pinpointed the exact cause of this condition, one of the possible reasons is increased sensitivity to estrogen, which is a hormone that causes your breast ducts to increase in size during the menstrual cycle. 
Macromastia can cause issues like:
Musculoskeletal problems in your back, shoulder, and neck

Chronic rash and inflammation beneath the breast crease

Nerve compression of the arms

Skin indentations on the shoulder due to the strain of bra straps

Tiredness and lethargy due to breast weight

Limited exercises, sports, and physical activities due to the size of the breasts

Limited clothing options

Painful mammograms that require stricter measures to ensure accuracy

Depression, self-consciousness, and low self-esteem
Fortunately, women with macromastia are the perfect candidates for breast reduction surgery.
What is Breast Reduction Surgery?
Breast reduction surgery — medically known as reduction mammoplasty — reduces your breast size to help you achieve a better figure. 
It entails removing excess breast tissue, fat, and skin of the breasts. It also involves repositioning the nipple and areola and reducing areola size so that you can sport better-proportioned breasts and be confident with their appearance.
Though breast reduction is a procedure exclusive for women, men also have their own version with gynecomastia surgery.
According to data gathered by the American Society of Plastic Surgeons, more than 46,000 women in the United States underwent breast reduction surgery for aesthetic purposes in 2019, and over 61,000 got the same procedure for reconstructive purposes.
Breast reduction gives you freedom from the inconveniences, pains, and deformities caused by large breasts. This procedure can also prevent your breasts from sagging.
Do You Need Breast Reduction?
If you aren't sure if breast reduction surgery is right for you, try answering these questions:
Do you feel like your breasts are too large for your body?
Do you find it hard to find clothes that will fit right because of your breasts?
Is it difficult to exercise because you find your breasts too heavy?
Do you constantly worry about whether your top will look 'decent' because of your breasts?
Do you experience back, neck, and/or chest pain due to the weight of your breasts?
Is it hard for you to get accurate results from mammograms?
Do you usually develop rashes under your breasts?
If you answered YES to even one of these questions, you would be a suitable candidate for breast reduction surgery. You can have breasts that look more proportionate to the rest of your body and get rid of all the discomforts associated with overly large breasts.
… But Can You Get Breast Reduction?
You must meet the following factors for breast reduction surgery.
What are the Different Breast Reduction Techniques?
Depending on your condition, breast composition, and amount of breast tissue and fat that need to be excised, Dr. Agha may use one of the following breast reduction techniques for your surgery.  
Most breast reduction techniques are actually a combination of breast reduction and breast lift.  The breast reduction segment is virtually the same for most approaches. It is the breast lift technique that defines the final shape and result.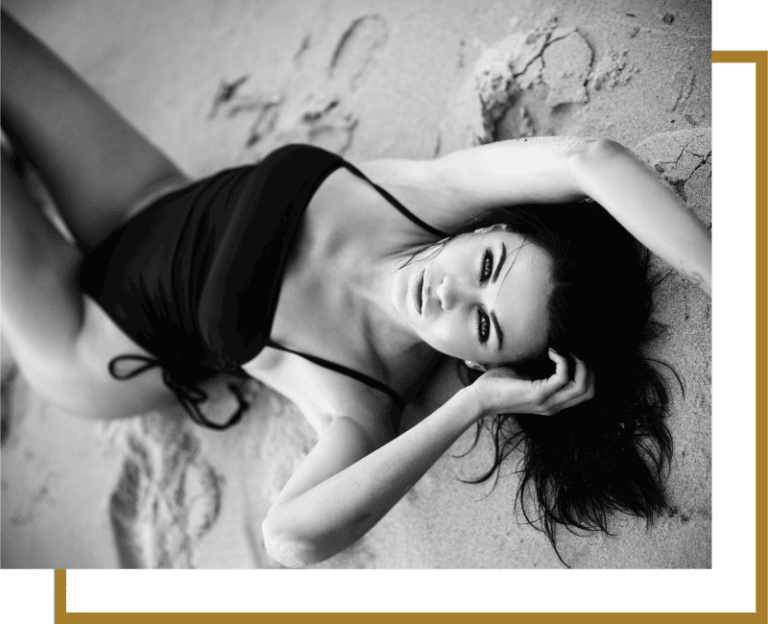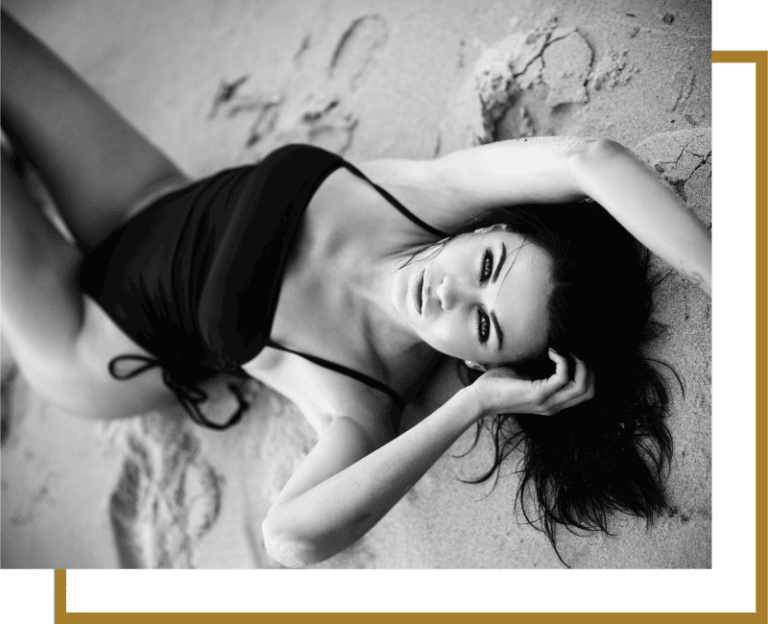 Scarless Breast Reduction
Scarless Breast Reduction

Essentially breast liposuction, scarless breast reduction removes breast fat via liposuction without placing any incisions on the breast.
Despite being scarless, this procedure is not usually done on the majority of breast reduction patients because it does not rejuvenate the youthful look of the smaller breasts without a breast lift.  
This procedure is mainly reserved for older, less healthy patients who really need smaller and lighter breasts. 
Vertical Incision Breast Reduction
Vertical Incision Breast Reduction
As its name suggests, this technique involves placing an incision around the nipple-areola complex that extends vertically down the breast. Through these incisions, the areola is reduced and the excess lower pole breast tissue is excised.
It is recommended for those who require smaller reductions and less extensive breast lift.
L-Incision Breast Reduction
L-Incision Breast Reduction
This technique involves making an incision around the areola to make it smaller and then extending the incision in an L-shape on the breast to achieve both a reduction and a lift. 
It is considered to be a safe and reliable approach that results in good breast shape and projection with inconspicuous scars.
Wise Pattern or Anchor Breast Reduction
Wise Pattern or Anchor Breast Reduction
Recommended for maximum reduction and lift, this technique uses an incision that starts at the nipple and areola, going vertically down the breast, and ending with a horizontal incision at the breast crease, just like an anchor.
Dr. Agha then removes the excess breast skin below the nipple and areola and excess breast tissue through the incision. Then, he moves the nipple-areola complex to a higher position to create an uplifted breast appearance.
Dermal Bra Suspension Breast Reduction and Lift
Dermal Bra Suspension Breast Reduction and Lift
This technique has been developed by Dr. Agha and Dr. Peter Rubin as a three-dimensional method to achieve both a breast reduction and breast lift while creating the third dimension of projection. In fact, it has been written in several plastic surgery textbooks.
During this procedure, Dr. Agha creates an anchor-type incision to reduce the breast size and remove excess breast skin below the nipple and areola. 
He then lifts the upper breast skin from the breast tissue and glands, uplifts the remaining breast tissue, and sutures it to the chest muscle and chest cage at an elevated position.
An internal bra is created to hold the breast tissue in place. Dr. Agha also reshapes it into a breast mound using internal suturing before draping the breast skin over the lifted breast mound. The internal suturing technique gives more long-lasting results than the anchor breast reduction.
The result for the dermal bra suspension breast reduction and lift is a better breast projection, making your bust look round, perky, and natural-looking.
But because it is a comprehensive method, the whole procedure takes longer to finish.
How Does Dr. Agha Do Breast Reduction?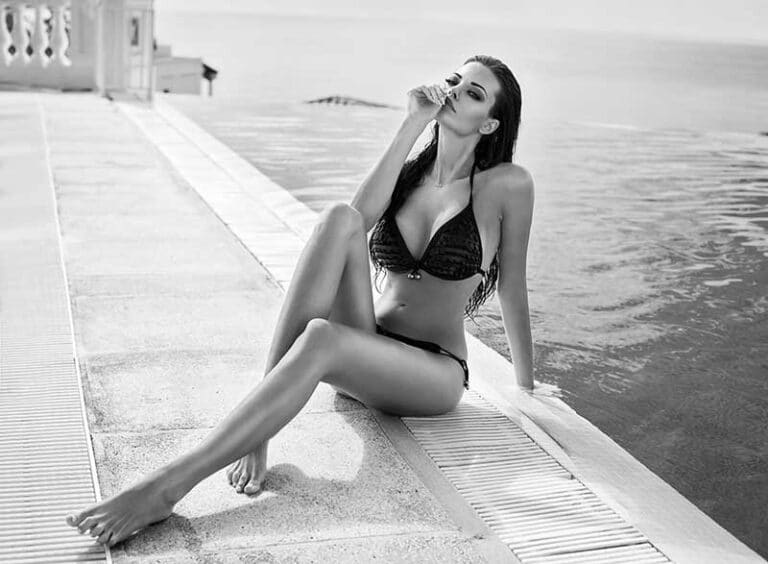 Breast reduction surgery is often done as an outpatient procedure. It takes approximately three to four hours to perform.
Here is a summary of Dr. Agha's step-by-step breast reduction process
Preparation
Preparation

Dr. Agha will conduct a thorough examination of your breasts before your breast reduction. He will assess multiple factors such as breast size, breast shape, degree of breast sagging, unevenness and asymmetry between the two breasts, amount of excess tissue, breast skin quality, nipple and areola size, and potential lumps.
He will then provide you information regarding the different breast reduction techniques, allowing you to weigh the advantages and disadvantages of each.
If you are over 40 years old, he will order a mammogram to make sure that there are no issues before planning your breast reduction surgery.
Anesthesia
Incision
Breast Tissue Removal and Repositioning
Post-Surgery
Why Should You Choose Dr. Agha for Your Breast Reduction?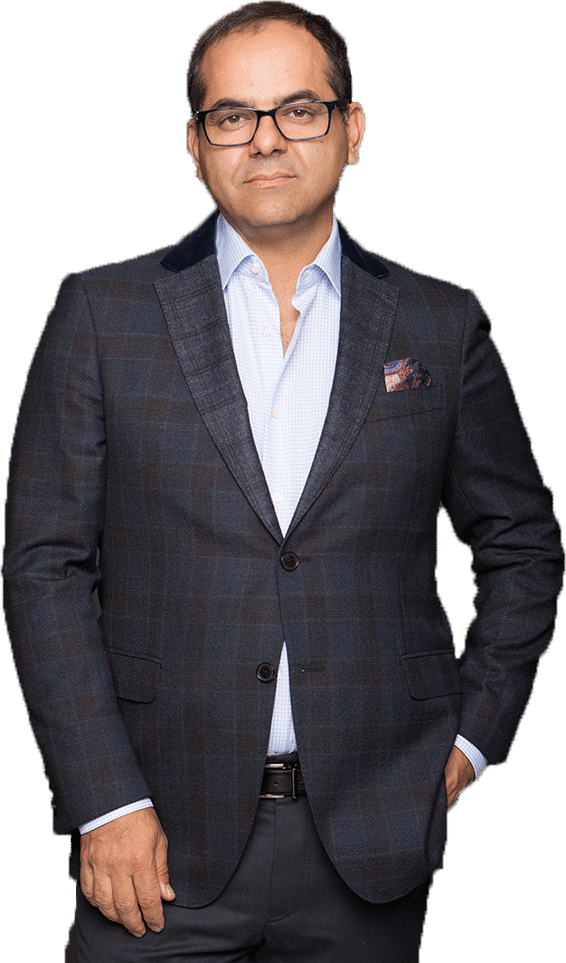 When it comes to breast reduction, removing excess tissue is the easy part. It's what you do with the remaining breast tissue that makes the difference.
In other words, if you don't plan the surgery well, then you will not only end up with a smaller breast but a flatter one as well.
Most plastic surgeons only focus on breast tissue excision, offering only two-dimensional breast correction. They only provide little adjustment to the third dimension: breast projection.
Dr. Agha pays significant attention to the amount of breast that should be preserved to recreate a breast mound at a higher position. Aside from performing breast reduction and reshaping, he combines it with a comprehensive lift technique like the dermal bra suspension to create a rounder, perkier, and appropriately projected breast using your own tissue.
Dr. Agha's focus on three-dimensional breast reduction and reshaping has allowed him to create natural-looking breasts that emphasize both definition and projection.
How Do You Recover from Breast Reduction?
Once you wake up in the recovery room in about an hour or so after your breast reduction, you are allowed to go home with a friend or family member.
While most breast reduction patients can get back to work after two weeks of recovery, the key to a successful recovery is to follow Dr. Agha's instructions.
General Instructions
You may take

pain meds

as needed for any discomfort. Don't take painkillers on an empty stomach.

Avoid irritating your operative site

during the early phase of your recovery to prevent swelling, fluid accumulation, opening of sutures, and widening of the scar.

If you experience

dry skin

on your breasts after surgery, apply a moisturizer several times a day while keeping your incision site dry.
What Results Can You Expect from Breast Reduction?
After your breast reduction surgery, you will have…
Smaller but perky and projected breasts 

Breasts that are more proportional to the rest of your body

Clothes that fit better especially on the chest area

Reduced neck, back, and chest pains

Increased confidence and self-esteem
What are the Possible Risks and Complications?
How Much Does a Breast Reduction Cost?
The cost of your breast reduction will depend largely on the complexity and type of breast reduction you're getting.
According to RealSelf data, the average breast reduction ranges from $8,000 to $12,000. Different types of breast reduction surgeries are associated with different costs. Simple breast liposuction is the most affordable, while the anchor type breast reduction is the most costly.
Get Your Breast Reduction Done in Newport Beach, Orange County
With breast reduction surgery, you can get breasts that are more proportionate to your body. You can be free of medical problems caused by overly large breasts, helping you gain more self-confidence and better quality of life in the process.
To make sure you're in safe hands, go for a highly qualified and experienced plastic surgeon like Dr. Agha. He will be able to recommend procedures that will work best based on your desired results and body type.