BREAST AUGMENTATION
– NEWPORT BEACH, CA –
Whether you're rocking an itty-bitty bikini or just a simple tee, feeling happy with your chest size and shape can make a huge difference in your overall confidence. That's why breast augmentation — or a "boob job" — is one of the most popular procedures in the world.
Although women's breasts come in various shapes and sizes, studies show that people's notion of an ideal breast is one with a 45:55 ratio — 45% of fullness above the nipple line and 55% of fullness below the nipple line, with a slight teardrop shape.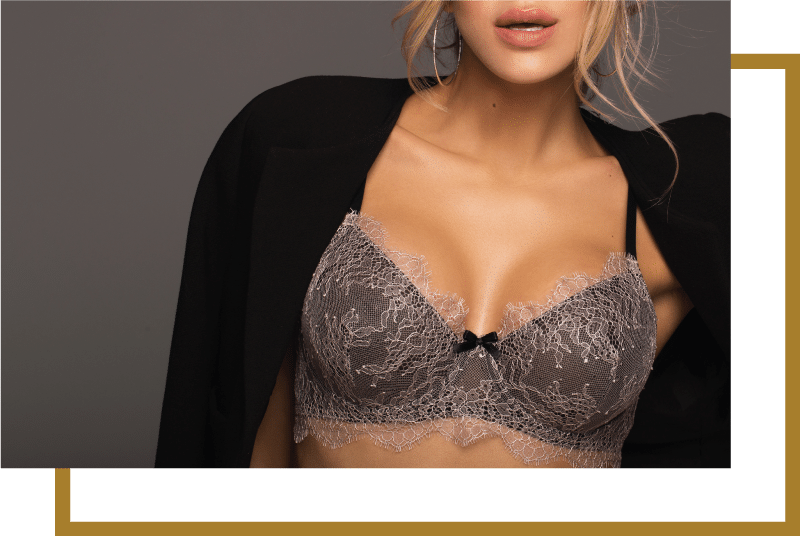 If you want to achieve the "perfect" breast, a breast augmentation at The Aesthetic Centers offers you a unique opportunity to customize the shape of your breasts and recreate your desired feminine curvature.
With a simple procedure performed by a board-certified plastic surgeon like Dr. Siamak Agha, you can wear an outfit that reveals more cleavage, change your wardrobe style altogether, and simply create the proper balance between your breasts and hips.
Interested in getting one? Learn more about Newport Beach breast augmentation as you read the rest of this page.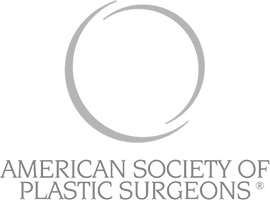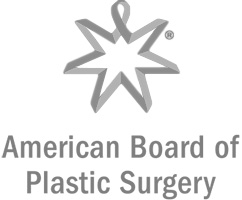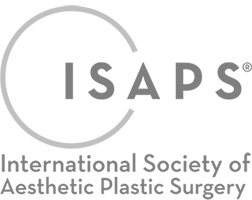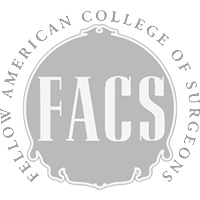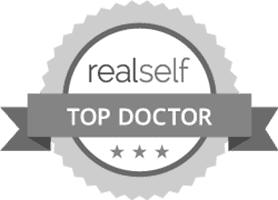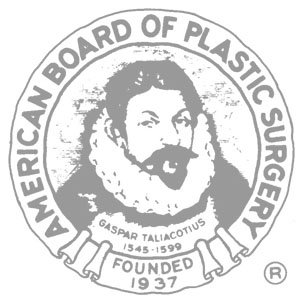 What is Breast Augmentation?
Also known as breast enhancement or augmentation mammoplasty, breast augmentation has one main goal: to enhance the size and shape of a woman's breasts using breast implants.
By doing so, you get the opportunity to customize your breast size, put the curves in the right places, and achieve a more feminine body.
Breast augmentation is actually one of the most popular cosmetic surgeries of all time, with over 300,000 procedures performed in the United States in 2018 alone. That's 4% higher than its 2017 numbers.
The number of procedures also continues to increase every year since 2006, with the majority of women opting for silicone implants (88%) over saline implants (12%).
What Determines Breast Size and Shape?
The size of your breast is determined by the amount of breast gland and fat that it contains. That is why weight loss can cause your breasts to deflate, with the skin around your breast tissue losing elasticity, thus causing sagging.
The breast shape is also variable and determined by many factors including genetics, aging, weight fluctuations, and pregnancy. These factors predetermine the volume of the breast fat and glandular tissue, as well as connective tissue.
In the last 15 years, the average bust size has increased from 34B to 36C in the USA. Whether this increase is due to breast augmentation surgeries or related to higher body weights is not known.
The cup size is a measure of the volume of the breast, and is denoted by the first letters of the alphabet.
A cup – about 8 ounces (238 milliliters)
B cup – about 13 ounces (385 milliliters)
C cup – about 21 ounces (621 milliliters)
D cup – about 27 ounces (800 milliliters)
Breasts are usually asymmetrical, meaning a woman's breast may be a different size or shape than her other breast. Generally, a woman's left breast is usually a little larger than her right breast.
Nipples can be large or small. They can stick out or be inverted. Inverted nipples are not a problem unless they cause difficulty during nursing. All of these are perfectly normal.
Getting breast augmentation can restore volume and increase the size of your breasts after weight loss, aging, and pregnancy, enabling you to achieve a more filled-in breast shape.
Do You Need Breast Augmentation?
To know if you are a good candidate for breast augmentation, try to answer the following questions below:
Do you want to flaunt bigger breasts?
Do you feel like your small breasts aren't proportional to the rest of your body?
Do you want to make your breasts more symmetrical?
Do you desire to feel more feminine and attractive?
Do you want to restore lost breast volume after weight loss, breastfeeding, or pregnancy?
Do you have any congenital breast deformity that you want to be corrected?
Do you want to experience a boost of confidence in your body image?
Answered YES to any of these questions? It might be time to schedule a call with Dr. Agha to discuss how you can solve these problems with a myriad of breast augmentation options.
… But Can You Get Breast Augmentation?
Wanting to get breast augmentation is one thing; knowing if you are fit to get one is another.
Here are some factors that may affect your breast augmentation results: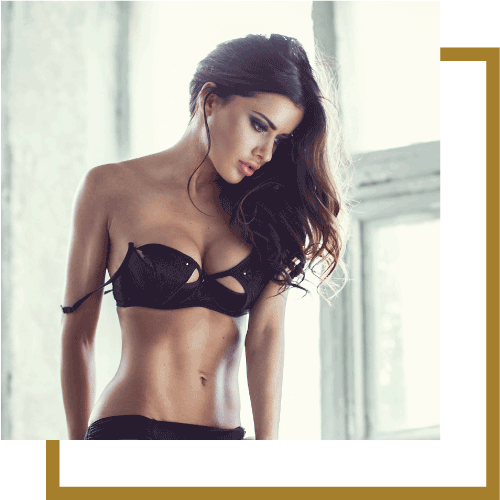 What are the Different Types of Breast Implants?
Aside from incision location and implant placement, one of the three main decisions you have to make once you decide to get breast augmentation is the size and type of implant you're getting.
Used for over 40 years, breast implants come in various types and may be placed through different incisions and locations. The choice of implant type, size, shape, and other features all depend on your breast anatomy, body type, and size goals. These are influenced by your lifestyle, goals, personal preferences, and the sound judgment of your chosen plastic surgeon.
Dr. Agha will thoroughly discuss your options when considering the location of incisions, size of implants, and the exact placement of implants. Such attention to detail will ensure that you are fully satisfied with the end result.
Check out the different types of breast implants available to you:
How Does Dr. Agha Do Breast Augmentation?
With breast augmentation as one of the most common procedures performed by Dr. Agha, he has developed a systematic approach to optimize your satisfaction and reduce the need for revisions after your initial surgery.
Read on to learn about Dr. Agha's breast augmentation process.
Preparation
Before your surgery, Dr. Agha will conduct a thorough preoperative evaluation of your condition and get accurate preoperative measurements to determine the right implant size.
He will also thoroughly discuss your options when it comes to the incision location, implant size, and implant placement. The emphasis is on achieving a natural feel and appearance so that you end up fully satisfied with your results.
Anesthesia
For breast augmentation, you will be put under general anesthesia by a board-certified anesthesiologist.
Incision
You have the following options when it comes to incisions, and your choice depends on your desires and unique anatomy.
Inframammary
An inframammary incision is made at the base of the breast, just over the breast crease. It has the most direct access to the submuscular and subglandular plane, so it is easy to insert the implants this way.
Because it is far from your nipples and areolar complex, it is less likely to dissect the milk ducts around the nipples.
Periareolar
This incision is made around the lower edge of the areola, which is the dark area surrounding the nipple. The use of this incision depends on the size of your areola.
In general, inserting a silicone gel implant through periareolar incision requires a cut measuring 4-5 cm. A slightly smaller incision may be needed for saline implants.
Since it is placed at the border of the pigmented and non-pigmented skin, the resulting scar is not obvious and is nicely camouflaged. But women with areolae who cannot accommodate the incision would be better off exploring other incision options, like inframammary and transaxillary.
On the downside, the periareolar incision is associated with a slightly higher rate of capsular contracture compared to an inframammary incision.
Transaxillary
The transaxillary incision is created near the armpit where the arm meets the chest area. It involves a 4-5 cm incision in the natural skin crease in the underarm area, through which a submuscular pocket will be created for implant placement.
Though it avoids placing a scar on your breast, the transaxillary incision leaves a noticeable scar in your underarm area.
Transumbilical
You may also have your implants inserted through the navel using a transumbilical breast augmentation (TUBA).
In this method, the implant is introduced through a tunnel under your abdominal skin, created between your navel and breast. That said, it is only applicable for saline implants.
You can get a more in-depth look at TUBA here.
Transabdominal
Transabdominal breast augmentation (TABA) is a method used for those who want to get a breast augmentation and tummy tuck at the same time.
In this method, you will have no breast incisions because the implants are inserted through the tummy tuck incision.
Implant Insertion
Once Dr. Agha has performed the incisions, the next thing to do is to insert the implants.
There are two main methods of implant placement: submuscular and subglandular.
Submuscular
In a submuscular or "under the muscle" breast implant placement, your plastic surgeon positions the implant just under your chest or pectoral muscles.
Doing so prevents interference with future mammograms. It also makes for a more natural breast appearance and a reduced rate of developing capsular contracture.
The only problem is that you might experience more discomfort right after surgery, thus leading to longer recovery time.
Subglandular
Also known as a submammary or "over the muscle" implant placement, the subglandular implant placement positions the implant in front of the chest or pectoral muscles and directly beneath the breast glands and tissue.
It also helps reduce post-operative pain and soreness, as the implants do not stretch out the chest muscles.
However, implants placed using this method might show more. It can also make mammogram readings less accurate, and even make you more at risk for capsular contracture.
Post-Surgery
After placing the implants, Dr. Agha closes the incisions using traditional or absorbable sutures. Your breasts will be wrapped and supported with a gauze bandage.
You will also be fitted with a special surgical bra to support your breasts for the first few weeks. Some surgeons recommend using compression bandages instead.
Following the breast augmentation, especially with transaxillary and TUBA procedures, the implants will often appear too high on the chest. This will gradually settle into place over a few weeks to several months, as the intact supporting muscle fascia (muscle envelope) and the overlying breast skin stretch to accommodate the implants.
Breast augmentation can be performed as an outpatient procedure in an ambulatory surgical facility or in-office surgical suite.
Why Choose Dr. Agha for Your Breast Augmentation?
Dr. Agha believes that understanding the breast anatomy and the changes that occur through aging, pregnancy, and weight loss are fundamental for achieving fuller, symmetrical, well-shaped, and properly positioned breasts.
Thus, he developed a systematic approach to optimize your satisfaction and reduce the need for revisionary procedures following breast augmentation.
His approach includes a thorough preoperative evaluation, accurate preoperative measurements and sizing, an emphasis on achieving a natural feel and appearance, and prevention of complications like implant migration and capsular contracture.
How Do You Recover from a Breast Augmentation?
Breast augmentation recovery varies from patient to patient.
Day of Surgery: Upon waking up, you will be in the recovery room wearing a soft surgical bra or sports bra. Since it is an outpatient procedure, you can go home within an hour or two in the recovery room with the help of a friend or family member as driving is not yet allowed.
Pain Killers: Expect pain, discomfort, and soreness for the first few weeks after surgery, especially in the first 24 hours. However, Dr. Agha will prescribe you pain medications to manage any discomfort.
What Results Can You Expect from Breast Augmentation?
Getting breast augmentation gives you the following results:
Increased breast size and volume
Symmetrical breasts
Restored breast fullness and perkiness lost due to pregnancy or aging
Better filled-out clothes
Increase in confidence and self-esteem
But keep in mind that breast implants are not guaranteed to last a lifetime. Future surgery may be needed to replace one or both implants.
You should also schedule routine mammograms to monitor your breast implants.
How Much Does a Newport Beach Breast Augmentation Cost?
On average, breast augmentation costs between $6,000 and $7,000 according to RealSelf data.
The total cost depends on a number of factors, such as the type of implants, location, anesthesia, and expertise of your plastic surgeon. You also need to take into account the medical tests, laboratory workups, and recovery costs.
If you are going to pair breast augmentation with other procedures like a breast lift, you also need to factor that into your costs.
Though breast augmentation is not typically covered by insurance, Dr. Agha offers financing plans to help curb the cost of your surgery.
Get Your Breast Augmentation Done in Orange County and Los Angeles
Having larger and more attractive breasts isn't reserved for a select few bikini-clad women lounging at the beach. It does not even need to be a distant dream.
By enlisting the help of a board-certified and experienced plastic surgeon like Dr. Agha, you can enjoy the perks of having bigger breasts using a safe surgery that produces long-lasting result