Pre & Post-Op Instructions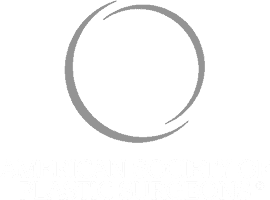 Thank you for choosing The Aesthetic Centers and our Board-Certified Plastic Surgeons for your surgeries. In preparation for your surgery, we have compiled all the information that you need before, during, and after your procedure on one page. Please read, print, or download these instructions to prepare and guide you through this process. Please follow all the steps on this page.
1.Preparing For Surgery
1. Please print the attached History and Physical Form and give to your medical provider to complete during your clearance appointment. Please schedule this appointment ASAP for about 4 weeks before your surgery- no earlier or later as the physical exam and lab testing has to be completed within 30 days to your surgery date per state law. The medical exam should clearly state that you are medically stable and cleared for surgery.
2. If your primary care physician is unable to perform your History and Physical in time, please call Dr. Reza Allamehzadeh's office at 949-581-2002 to schedule your pre-operative tests and clearance.
3. Laboratory tests should be performed within (30) thirty days of surgery.
4. If you are over 40 years of age, an EKG is required by the surgical facility.
5. If you are over 50 years of age, a chest x-ray is required by the surgical facility.
6. If you are female and over 40, a mammogram is required before any type of breast procedure. Please schedule this appointment ASAP. We will accept a mammogram that is within one calendar year of your surgery date.
Please make sure that all your documents are returned/faxed to our office (21) twenty- one days prior to surgery.
2. Pre and Post-Op Instructions
Please print a copy of the attached pre & post-op instruction manual and review in entirety as well as watch all 3 video links below. Please pay specific attention to:
Medications to avoid during the peri-operative period
Enhanced recovery after plastic surgery
We require you & your planned caretaker to watch all 3 videos prior to arriving for your pre-op visit. It is helpful to make a list of your questions so that we can answer them for you ensuring that you are well prepared for surgery and recovery:
3. Consent Forms
Here you can find a copy of the American Society of Plastic Surgeon's consent form(s) for your review.
4. Procedure Specific Recovery Instructions
Coming Soon!
5. Supplies
Depending on your procedures, you will need to have the following supplies:
Saline wash – a wound wash works
ABD Pads
ACE Bandages
These can be acquired from Amazon at this link:
https://www.amazon.com/shop/theaestheticcenters/list/FO488YY7JVB2?isVisitor=true
If you are having a body lift or a Tummy Tuck, the following items can be of help:
Lift chair – this can be rented from Rent-A-Center
Walker
Toilet seat riser
The walker and toilet riser can be purchased at a CVS pharmacy or purchased online at www.Amazon.com. These items can also be rented and/or purchased from a medical supply store.

Medical Store: 2959 Fairview Rd Costa Mesa, CA 92626 – 949-722-1128