HIGH-DEFINITION TUMMY TUCK
– NEWPORT BEACH, CA –
Achieve a Scorching Summer Body with Toned and Contoured Abs
Want a surefire way to make the sizzling summer months much hotter? Simply flaunt your flat tummy with well-defined and chiseled abs!
And frankly, who doesn't want such abs? After all, the presence of those beautiful abdominal muscles is a testament to how much you care for your body.
Just imagine the envious and sultry glances people will throw your way. You'll have the confidence to parade your sexy summer bod on the beach. You're sure to raise the temperature by a few degrees!
But the harsh reality is that not everyone has the luxury of a tight, firm, flat, and well-contoured core. If you've ever been pregnant, you might have experienced a lot of changes that pregnancy did to your body. Those include the development of excess flab and skin in your abdomen.
And sometimes, no amount of strict diet or vigorous exercise is enough. Weightloss won't always reveal the contoured and defined abs hidden underneath a layer of excess skin and fat. That's especially true if you've already given birth multiple times or lost a massive amount of weight.
That doesn't have to be your reality, though.
A high-definition tummy tuck™ can do what no exercise could. It will get rid of skin and muscle looseness. Now, you can finally show off that bikini-ready body. It's time to wear those form-fitting clothes that have been stuck in your closet forever.
Pioneered and trademarked by Dr. Siamak Agha, the high-definition tummy tuck™ is considered to be the Ferrari of tummy tucks. It sports a low-cut incision, waist concavity, beautifully sculpted abdominal tone, and definitions that exude well-being and beauty.
And just like his countless patients who now have the confidence to show off their summer silhouette, you can also achieve flat, toned, and contoured abs (plus the bonus of having a smaller waist!) with the help of Dr. Agha.
Discover how a tummy tuck can help you attain enviable sculpted abs and a slimmer waistline.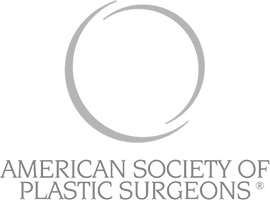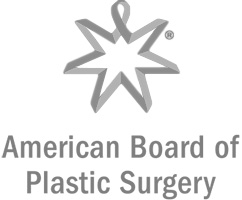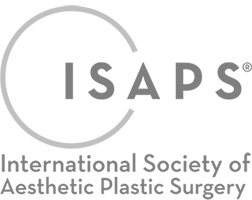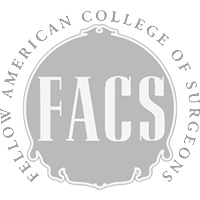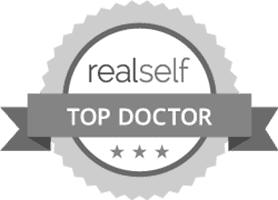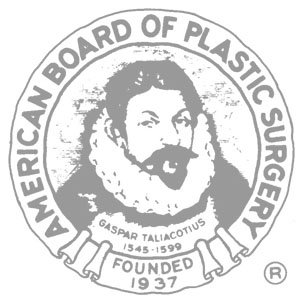 What Makes a Beautiful Abdomen?
Before deciding on the best plastic surgery for your abdomen, it's essential to better understand your abdominal anatomy. Here are the criteria Dr. Agha follows in pursuing a beautiful core.
Check out this blog post to learn more about the characteristics of a beautiful abdomen.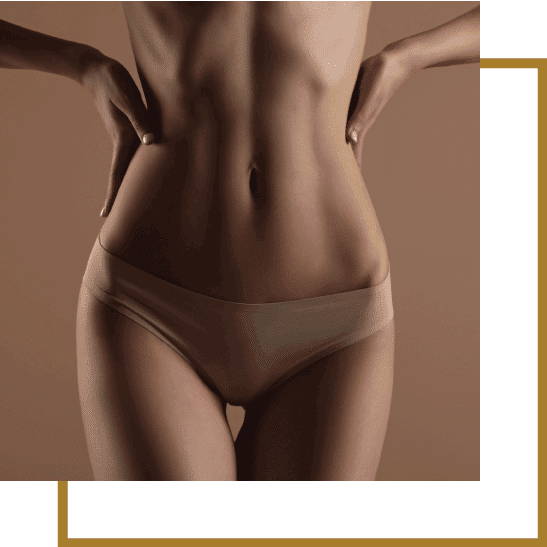 What is a Tummy Tuck?
Despite working out and eating healthy, it may still be impossible to achieve those perfectly toned and flat abs. Usually, this is due to skin and abdominal muscle looseness.
This is where a tummy tuck comes in. Also known as abdominoplasty, this procedure removes the extra abdominal tissue and skin between the navel and pubic area. Simultaneously, it tightens the abdominal muscles to reveal the bikini-ready body that you've worked hard for.
To understand how a tummy tuck works, let's first examine the primary sources of abdominal looseness. They are the loss of skin elasticity and abdominal muscle separation after pregnancy or significant weight gain. These two contribute to the stubborn bulge that you just can't get rid of with exercise.
At the same time, these expand your abdominal muscles way beyond what the connecting tissues can endure. This causes your abdominal muscles to separate in a condition known as diastasis recti.
You may lose skin elasticity after pregnancy or rapid weight loss, so the skin cannot bounce back to its original form.
And to transform the abdominal area from bulgy to flat and toned, your surgeon may need to do the following:
Removing excess skin on the lower abdomen
Removing fat cells on the waist area by having liposuction as an additional procedure
Tightening separated abdominal muscles
Reshaping and repositioning the belly button
Results usually are permanent if you avoid anything that can worsen skin laxity and abdominal muscle separation. For example, weight fluctuations and pregnancies.
You may also combine the tummy tuck with other procedures to achieve a 360-degree body contouring. Consider a high-definition mommy makeover™.
Do You Need a Tummy Tuck?

If you're not sure if a tummy tuck will benefit you, try to answer the following questions:
Do you have excess skin or tissue in the abdominal area?
Do your abs look or feel loose?
Is your current weight near your ideal weight?
Do you want to feel more confident showing off your body?
If you said YES to any of these questions, you might be a good candidate for a tummy tuck.
…But Can You Get a Tummy Tuck?
These factors may affect your satisfaction with the procedure:
What are the Different Tummy Tuck Procedures Offered by Dr. Agha?
As a body contouring expert, Dr. Agha offers various tummy tuck procedures. That includes procedures that other plastic surgeons don't commonly know or practice.
However, it is the high-definition tummy tuck™ that is Dr. Agha's trademarked signature treatment.
What Other Procedures Can Be Performed Through a Tummy Tuck Incision?
In addition to your tummy tuck, Dr. Agha also offers several other procedures. Each of them can be combined and performed using your tummy tuck incision. These are:
Trans-abdominal breast augmentation
Monsplasty
Anterior thigh lift
Abdominal hernia repair
What Should You Expect During Consultation?
First, Dr. Agha will pre-qualify you for the procedure by asking about your health. Then, Dr. Agha will assess your abdominal area for the following:
Presence of excess fat
Skin elasticity
Separation of abdominal muscles
Dr. Agha's approach is customized to meet your specific goals and circumstances. It will help you achieve the body you want with the least invasive procedure possible.
Based on his assessment and your input, he will provide you with information about different options to get your desired results.
We'll discuss other concerns, such as potential risks and complications, expected results, and advantages and disadvantages. We want you to make the most informed decision about your body.
The liposuction really sculpted my butt, so it looks like I got a Brazilian butt lift. This was probably the best thing I've ever done for myself, and I would highly recommend Dr. Agha to anyone looking for body contouring!

Lara R.
How Does Dr. Agha Do a Tummy Tuck?
Depending on the type of abdominoplasty and the amount of abdominal contour correction involved, a tummy tuck surgery can take anywhere from two to five hours.
For instance, a mini-abdominoplasty can be as short as one to two hours. Meanwhile, a full abdominoplasty and high-definition tummy tuck™ can take two to three hours.
Book Your Consultation for a mini tummy tuck in Orange County
Here's how you can expect your tummy tuck surgery to happen.
Preparation
After starting your intravenous line, Dr. Agha will mark specific landmarks on your abdomen and flanks in the pre-operative area. Your incisions' length, location, and direction will be determined by the type of abdominoplasty you're getting.
Dr. Agha will also review with you the entire operative plan and potential complications for full disclosure.
Before the operation starts, you'll be given a dose of intravenous antibiotics as a precautionary measure.
Anesthesia
As a major procedure, a tummy tuck is performed under general anesthesia.
After you are put to sleep, Dr. Agha injects a tumescent solution of local anesthetics at the intended incision, surgical, and liposuction sites.
The solution consists of a low concentration of lidocaine, which numbs the surgical site, and epinephrine, which constricts blood vessels to reduce your chances of bleeding and bruising.
Incision
Dr. Agha creates incisions to remove your excess skin and fat. He is known for placing very low incisions so that they are well-hidden in a two-piece bathing suit.
For the full tummy tuck or high-definition tummy tuck™, your incision may extend from hip to hip. The exact length of the incision depends on the degree of correction.
Dr. Agha then cuts around the navel to free it from the surrounding tissue.
Excess Skin and Fat Removal
Once an incision is made, Dr. Agha elevates the skin and fat off the abdominal wall's underlying muscles. The skin elevation for the high-definition tummy tuck™ is performed in a particular fashion, different from the standard tummy tuck technique.
He then tightens the rectus abdominis muscles by pulling them close together with stitches in a seam down the abdomen's center. Doing so provides a firmer abdominal wall and a narrower waistline.
Dr. Agha removes excess fat, tissue, and skin, then redrapes the remaining abdominal tissue over the underlying muscles.
As for your belly button, Dr. Agha creates a new opening in a vertically-oriented manner to conform to the navel aesthetics. He pulls through your belly button and sutures it in its correct position.
Post-Surgery
Dr. Agha carefully closes your incisions in three layers to minimize scarring. He ensures that all his sutures are placed beneath the skin so that your body can gradually absorb them. As a result, you don't have to undergo suture removal.
Drains may be placed beneath the incision to drain any fluid that may accumulate and delay your healing.
How Do You Recover from a Tummy Tuck?
Your tummy tuck recovery time will depend on how quickly your body heals and how extensive the procedure is.
You can go home with a friend or family member after spending an hour or two in the recovery room. We can also provide a private duty nurse to care for you at home.
General Instructions
Expect soreness during the first few days. You can control the pain by taking the prescribed painkillers or using a postoperative pain pump.
Have a friend or a family member accompany you to the surgery site and back to your home.
Do not subject your surgical incisions to excessive force, abrasion, or motion while it's healing.
What Results Can You Expect from a High-Definition Tummy Tuck™?
After your tummy tuck procedure, you will get…
Flatter and more contoured abs with a narrow waist
A permanently tighter and firmer abdominal area
More appealing body proportions
A low-cut incision that is covered in a bikini
More confidence to wear a bikini and show off your body
Immediately after the procedure, the surgical area may still be swelling, so you may not be able to fully appreciate the results of the tummy tuck right away.
For most patients, the long-term results are outstanding. You can permanently keep your firmer, more contoured, and summer-ready abs if you exercise regularly, eat healthily, and maintain your weight.
What are the Potential Risks and Complications?
Tummy tuck comes with certain risks and complications, such as the following:
Anesthesia side effects – The anesthesiologist will orient you on the risks of anesthesia on the day of the procedure.
Unfavorable scarring – Your scar can look bigger than usual if it takes too long to heal.
Bleeding – This may happen if the stitches did not heal correctly.
Infection – The risk of infection is more significant for people who smoke, have diabetes, or are getting multiple procedures.
Fluid accumulation – Fluid can accumulate under the skin after removing the drainage tubes.
How Much Does a Tummy Tuck Cost?
When considering a Tummy Tuck, one of the first questions many people ask is about the cost–exactly how much is a Tummy Tuck?
Here's how much you might be expected to pay and what factors influence this price.
Get The Best Tummy Tuck in Los Angeles Done in Newport Beach, Orange County
A tummy tuck can make your abdominal area firmer, allowing you to get that bikini-ready body all year round.
For best results, only choose qualified and board-certified tummy tuck surgeons like Dr. Agha. He can expertly assess your situation and determine the procedure that would work best for you.