Meet

Double Board Certified Facial Plastic Surgeon
●American Board of Facial Plastic and Reconstructive Surgery

● American Board of Otolaryngology Head and Neck Surgery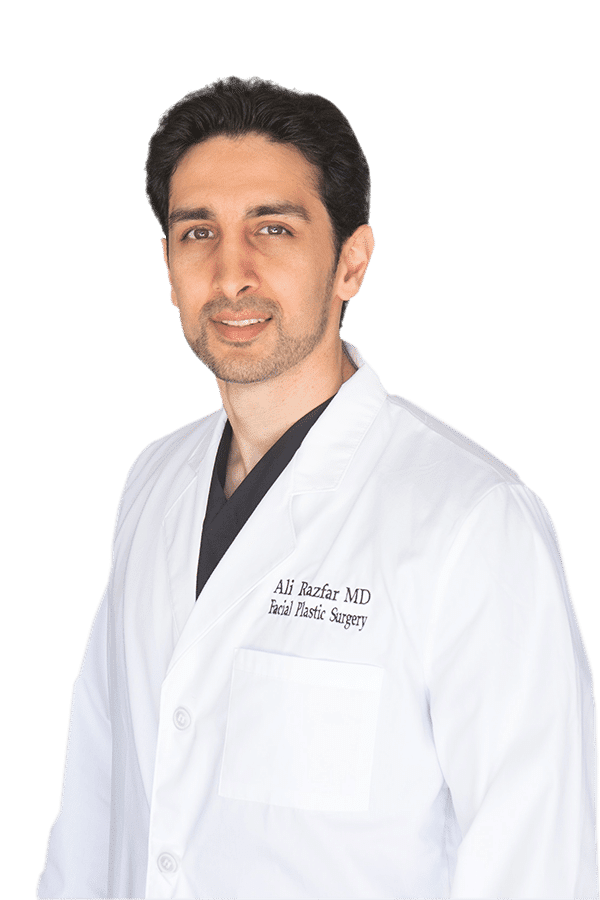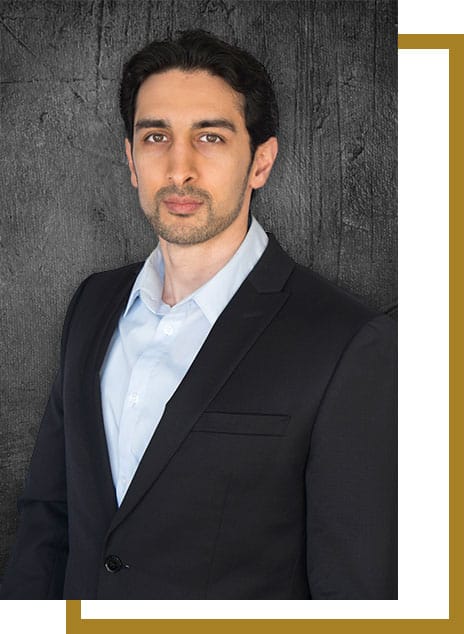 Dr. Ali Razfar is a Double Board Certified Facial Plastic Surgeon specializing in rhinoplasty, revision rhinoplasty, and aging face rejuvenation. He is among the few surgeons Board Certified by both the American Board of Facial Plastic and Reconstructive Surgery and the American Board of Otolaryngology Head and Neck Surgery.
Born and raised in Southern California, Dr. Razfar completed his undergraduate training at the University of California Los Angeles. He earned his medical degree at the University of Pittsburgh School of Medicine. He returned home for his residency in Head and Neck/Facial Plastic Surgery at UCLA.
After residency, he completed a prestigious fellowship in Facial Plastic and Reconstructive Surgery at the University of Michigan Ann Arbor. During this year, he focused on perfecting his skills in both cosmetic and reconstructive surgery of the nose and face. He also focused on the latest non-surgical soft tissue fillers, neuromodulators (Botox), and laser treatments. He has continued to expand his surgical skill-set working with renowned surgeons in Beverly Hills and around the world.
Dr. Razfar has extensively published in field of rhinoplasty and facial plastic surgery. He continues to perform clinical research advancing the field of facial plastic surgery. Dr. Razfar believes that continuous learning and teaching ensures staying up-to-date on the latest advances and technologies.
Dr. Razfar believes in rejuvenating the spirit and self-confidence of his patients through natural and beautiful results. This can only be attained by building a connection with each patient to understand their wishes and creating a unique treatment plan to enhance their natural beauty.