Did You Know that You Can Get Your Breast Reduction Covered by Insurance?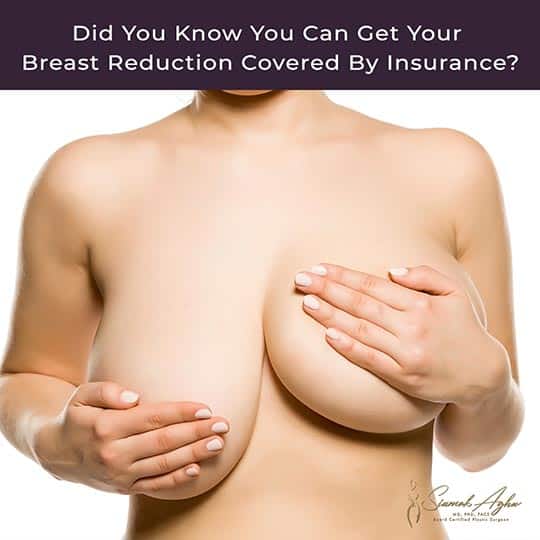 Insurance coverage is a tricky matter in plastic surgery. But if there is one cosmetic procedure that has the highest chance of getting approved for insurance coverage, it's breast reduction surgery.
Breast reduction is designed for women having trouble with their large breasts. It removes excess breast tissue and skin to achieve a breast size that's proportional to the rest of the body, alleviating any discomfort that comes from their heavy breasts.
In general, breast lift surgery is considered cosmetic in nature and is not likely to be covered by medical insurance. For such a procedure to be approved, medical necessity would have to be demonstrated. There are some circumstances where back/neck/shoulder problems can be traced to very enlarged breasts and a case of medical necessity for breast reduction surgery has successfully been made. But if you are just losing the battle with time and gravity, you should not expect a breast lift to be covered by your health insurance.
Just make sure that you comply with the documentation requirements of your insurance company to cut the costs of your breast reduction surgery. Remember, it is your duty to know what your benefits are with your insurance. Do research to see what your out of network benefits are, if you have a daily max, and the codes that are covered by your insurance.
Want to learn more? Read and share our posts this week! ✨
https://www.instagram.com/p/CTS-Uf1vE_K/