Can You Guess What Is the Most Common Cosmetic Surgery Among Women?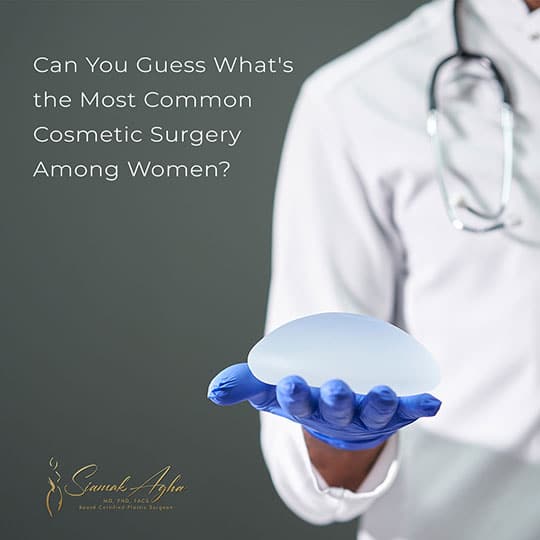 What's the most commonly requested plastic surgery among women, you ask? None other than breast enhancement procedures! After all, plastic surgery has helped lots of women achieve the breasts they have always wanted using various techniques and approaches.
For women wanting to increase their breast size, there's breast augmentation, which uses saline or silicone implants to augment the breasts. There's also the breast lift, designed to make the breasts perkier and younger-looking.
If there are women who want to get larger breasts, there are also those who suffer from having boobs that are too large for their bodies. They seek breast reduction surgery, which also helps relieve health issues like back pain, neck pain, shoulder pain, and skin irritation. Those who sought implants before can also have them removed through breast implant removal.
Breast surgeries are one of the safest cosmetic procedures out there, thanks to the many technological advancements throughout the years!
Keep in mind that what makes you beautiful is now and will always be the person that you are. Amazing people have a beauty to them like no other, and great people create a subjective beauty that is as real and as beautiful as any objective beauty. But studies have shown that visually, there is such a thing as "objective beauty," and one of the primary reason that people seek out cosmetic surgery is that they want their outside to match the beauty they have inside.
Want to learn more? Read and share our posts this week.
https://www.instagram.com/p/CTBAN4Lpi19/