What Is the Average Age of Plastic Surgery First-Timers?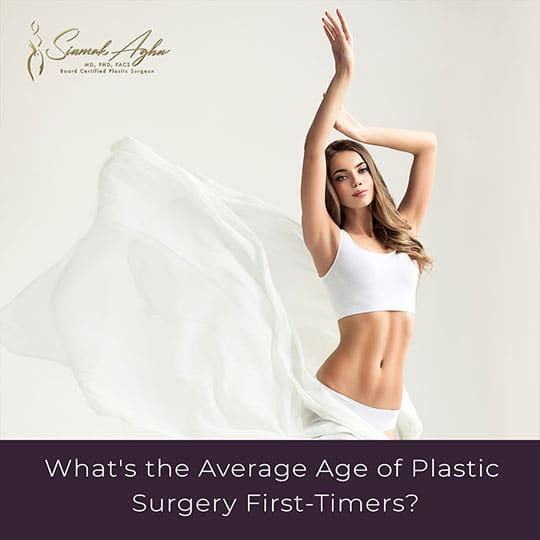 While most people believe that plastic surgery is best for people who want to combat the signs of aging on their face and body, the average age of first-timers is younger than you think. It's actually 37 years old for women and 43 years old for men. That's two years younger than the former average age of 39 and 45, respectively.
Not surprisingly, people between the ages of 35 and 50 are most likely to elect to undergo enhancement as the first signs of aging begin to show. Most people are still working into our fifties and sixties, and many of them are turning to plastic surgery to keep an energetic look and stay competitive. The few procedures undertaken by those under the age of 18 are mostly intended to correct birth defects or traumatic injuries. What's most interesting and useful, though, are the kinds of procedures that each age group tends to get.
What made people want to get surgery at a younger age? Social media is arguably one of the biggest factors, with Instagram culture having an effect on many young patients. Though most cosmetic trends are on the non-invasive side, the filters that provide an instant appearance glow-up and the increased beauty expectations of society are planting a seed in the minds of many patients.
But this is certainly not a bad thing! As long as you feel physically, mentally, and emotionally prepared for plastic surgery, age is nothing but a number. 😌
Want to learn more? Read and share our posts this week: https://www.instagram.com/p/CS-XkqJpX0V/