How much do Americans spend on plastic surgery?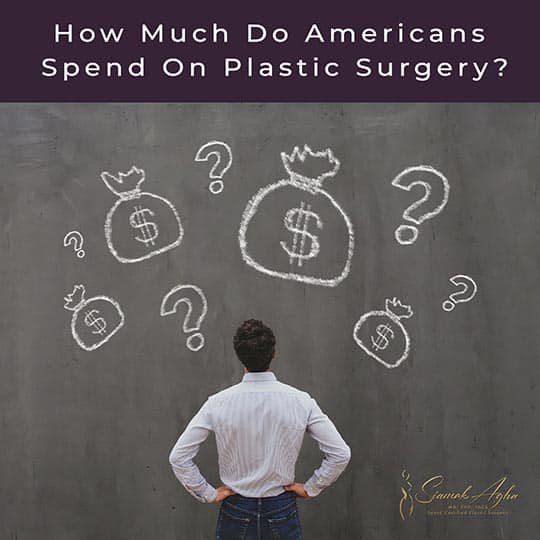 Ever thought about how much people spend on plastic surgery? The number may be much higher than you think.
In 2018, Americans spent $16.5 billion on cosmetic surgery. This number includes surgical procedures like breast augmentation, tummy tuck, and facelift, as well as less invasive procedures like chemical peels and laser hair removal.
But since that number doesn't take into account other related expenses like anesthesia and operating room facilities, the actual amount spent is even higher!
In fact, Americans account for 10.7% of all plastic surgeries done around the worldーthe highest in the world!!
Plastic surgery is a huge investment, so choose a plastic surgeon who can get it right the first time. You've got to make every dollar worth it! 🤑
Want to learn more? Read and share our posts this week! ✨
https://www.instagram.com/p/CULxLkLJtbZ/