Forehead Reduction
Before and After Photos - Patient 3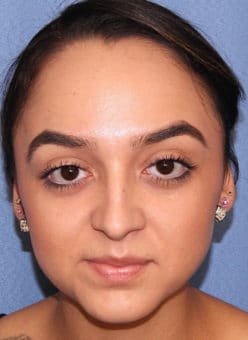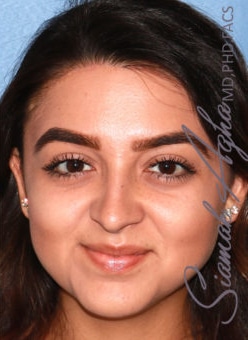 This patient in her early twenties presented to Dr. Siamak Agha at Plastic Surgery Body Contouring Center for a forehead reduction. Also known as hairline lowering surgery, a forehead reduction is a procedure for patients with long forehead.
On Examination by Dr. Agha, the patient was found to have a forehead length of 8.5 cm. The ideal forehead length for a female is between 6.0 to 6.5 cm.