TUMMY TUCK

BEFORE AND AFTER PHOTOS – PATIENT 96
This 36 years old patient presented to Dr. Siamak Agha for a tummy tuck as well as liposuction of her waist, lower back, and love handles. The patient was unhappy with lack of an hour-glass look and her bulging and hanging abdomen after her last pregnancy.
Dr. Agha noted that the patient had a moderate degree of abdominal tissue excess and laxity. She also had a moderate degree of rectus diathesis (separation of abdominal muscles after pregnancy). The patient's flanks and lowed back were remarkable for moderate areas of fatty excess (lipodystrophy).
During surgery, Dr. Agha first liposuctioned the patient's lower back and love handles for 2,000 mls of lipoaspirate. He then turned the patient over and liposuctioned her waist areas for 400 mls in total. Then he completed a High-Definition Tummy Tuck on her with pubic lift.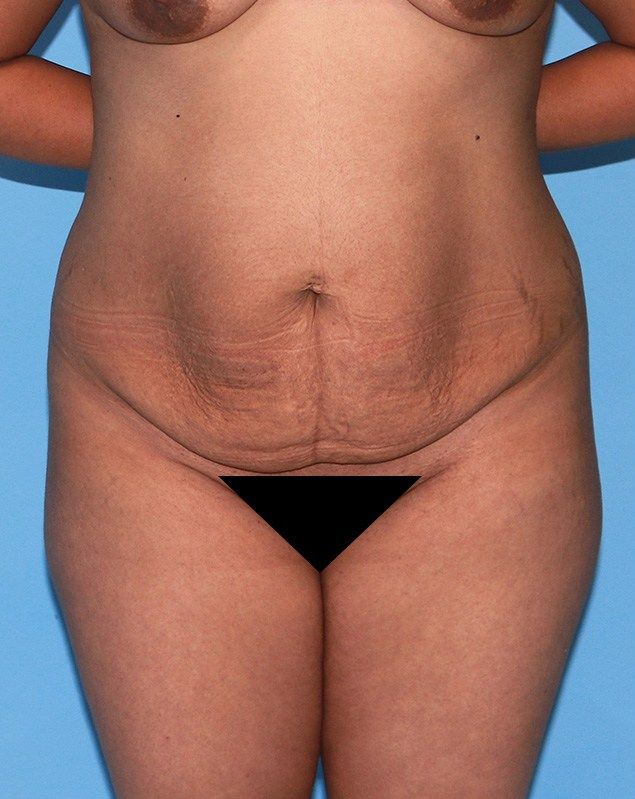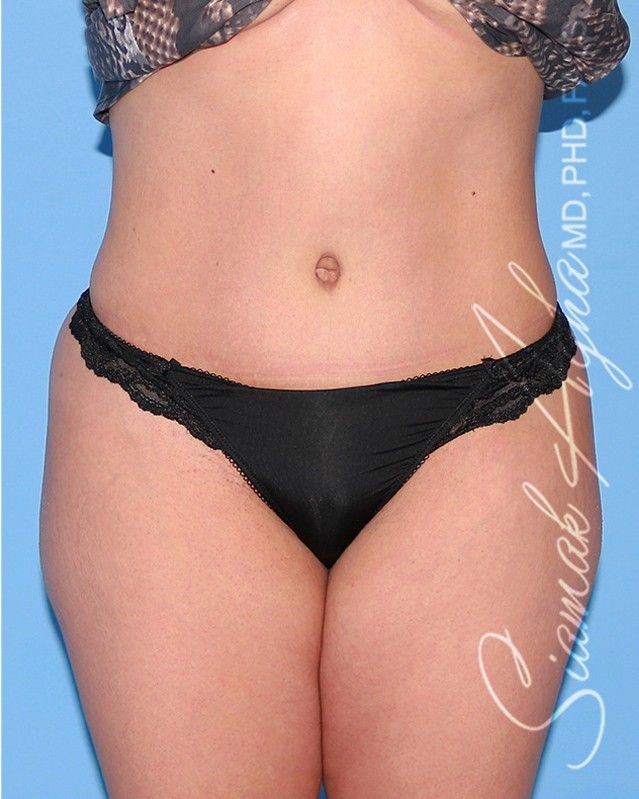 The effect of combined liposuction and tummy tuck is profound in changing the patient front and back views. Patient's buttocks now look more defined after lower back fat removal and liposculpting. Her waist areas were curved inwards and the High-Definition Tummy Tuck created a well-sculpted abs on her front. Post-op pictures were taken at about 6 months after surgery.