TUMMY TUCK

BEFORE AND AFTER PHOTOS – PATIENT 38
This 33-year-old female presented to Dr. Siamak Agha for liposuction, buttocks fat transfer, and tummy tuck redo. The patient was unhappy with her abdominal skin excess and sagging pubic area despite a previous extended tummy tuck by another surgeon. She also wished to have a larger and rounder buttocks and a curvier body.
On examination, the patient was found to have fatty fullness of her back, sacrum (the area above the butt crack), and love-handles. Patient also had pubic laxity and excess, as well as upper and lower abdominal tissue excess and laxity.
After consultation with Dr. Agha, the patient wished to undergo the following procedures:
Extended Tummy tuck redo
Liposuction of flanks and love handles
Liposuction of upper, mid, and lower back
Liposuction of sacrum
Buttocks lipoaugmentation (fat Transfer)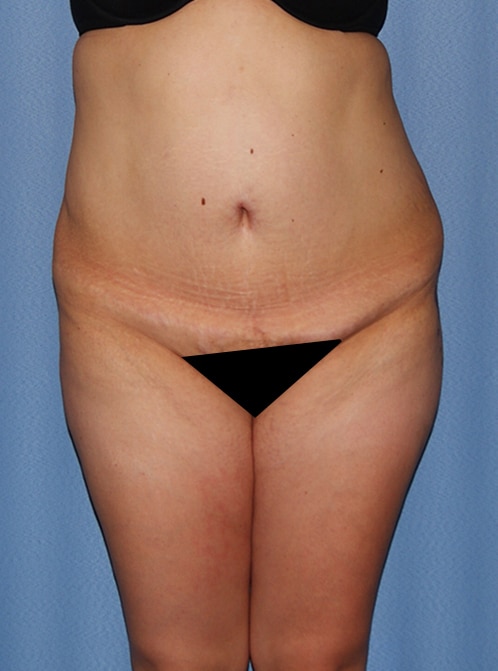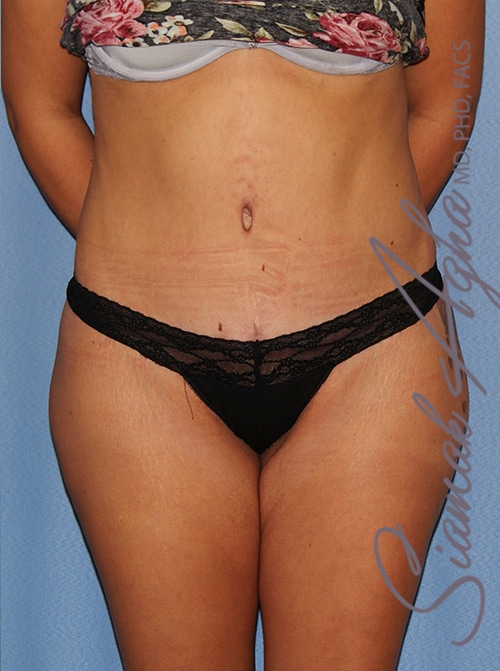 During her 5.5 hours surgery, about 2,000 mls of fat was liposuctioned from her back and 1,000 mls from the flanks and abdomen. The fat was then washed clean, processed, and injected as microdroplets into her buttocks. A total of 700 mls of processed and blood-free fat was injected into each buttock cheek.
Patient's tummy tuck, liposuction, and Brazilian butt lift after pictures were taken at about 6 months after her surgery.