TUMMY TUCK

BEFORE AND AFTER PHOTOS – PATIENT 26
This 38-year-old woman came to Plastic Surgery Body Contouring Center requesting a tummy tuck procedure from Dr. Siamak Agha. This patient was unhappy with her abdominal contour after her last pregnancy, the patient underwent liposculpture with a high-definition tummy tuck. Her post-operative photos were taken approximately 5 months after her procedure. These before and after photos are given for future patients to view.
As we all know pregnancies can be very hard on the appearance of a woman's body. Pregnancies can cause unwanted stretch marks, excess fat, and saggy skin. Many times, the stretch skin cannot return to its normal laxity. Also, some of the extra fat you packed on during pregnancy can be almost impossible to lose with just diet and exercise alone. Dr. Agha's goal is to give his patients the body that they desire and to have them leaving happy and with more self-confidence. The patient was very pleased with her new look and was extremely thankful. She now feels like she can enjoy life to the fullest again.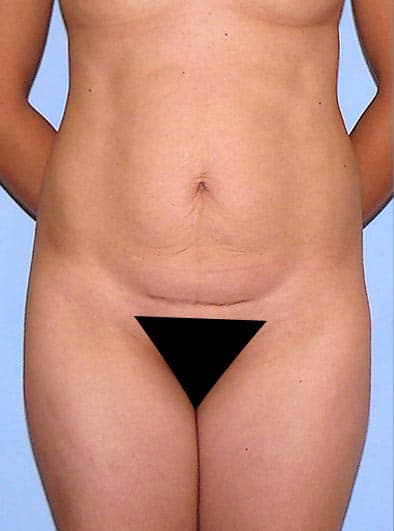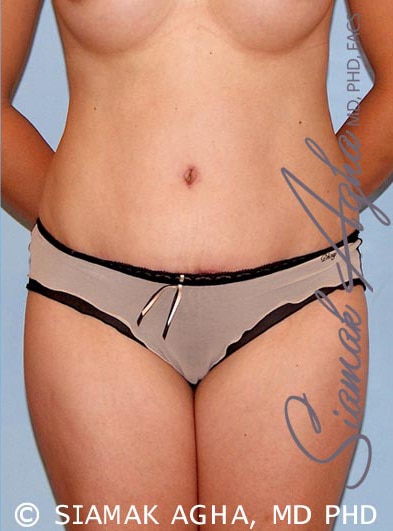 Once you have reviewed the before and after photos related to Tummy Tuck Surgery, you may be interested in viewing the skilled work of Dr. Siamak Agha with Tummy Tuck Revision, Liposuction and Mommy Makeover. By closely examining these before and after photos provided in this gallery, it may ease the consultation process, as you may possibly desire a similar result to a specific surgical case. Please feel free to request a consultation with board certified plastic surgeon Dr. Siamak Agha at the Plastic Surgery Body Contouring Center located in Newport Beach, Orange County. Dr. Agha and his experience staff are dedicated to providing the results you are looking to receive. Dr. Agha will listen to your concerns and answer any questions you may have; he wants you to feel comfortable and be prepared for your surgery.