LOWER BODY LIFT

BEFORE AND AFTER PHOTOS – PATIENT 76
Our 48 year old female patient seen here wished to undergo a lower body lift surgery by Dr. Agha. The patient had previously had a tummy tuck in her own state.
On examination, she was found to have excess redundant skin of the hips, front of thighs, outer thighs, lower back, and buttocks ptosis.
Dr. Agha employed his signature high definition lower body lift and buttocks enhancement procedures to remove her excess skin and to reshape her lower body. As you can appreciate, about 8 inches of excess skin was removed from the abdomen, lower back and buttocks. She also had liposuction of multiple areas with buttocks fat transfer and buttocks augmentation with lower back fat pads. Her abdomen was sculpted and her abdominal muscles repaired, giving her a firmer abdominal wall and narrow waistline.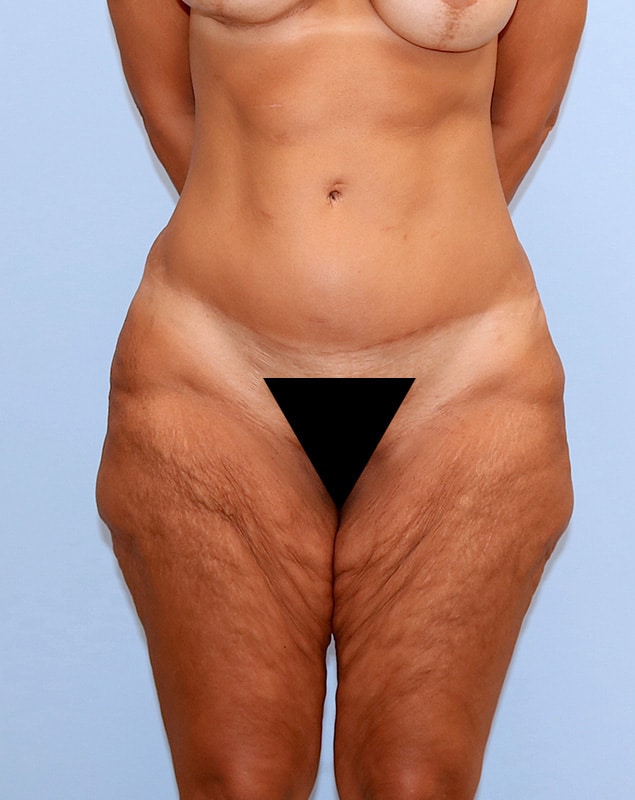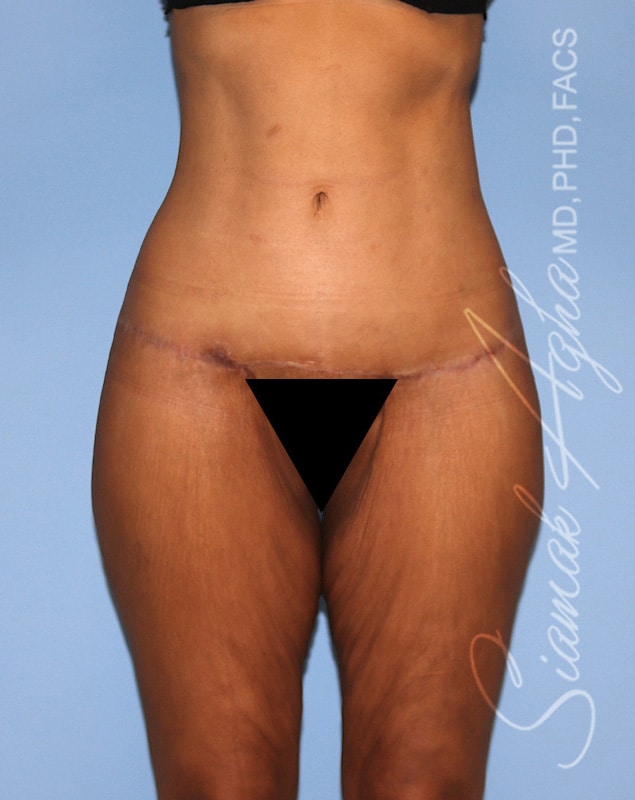 Post-operative pictures of her body lift were taken at 6 months from surgery.
This patient later returned for a thigh reduction. See her thigh reduction pictures here.