LIPOSUCTION

BEFORE AND AFTER PHOTOS – PATIENT 31
This 20 year old female presented to Dr. Siamak Agha with a desire to undergo a Brazilian Butt Lift, as well as 360 degrees Liposuction of her torso. The patient was unhappy with the fullness of her abdomen, flanks, and back, inner thighs, and banana rolls and wished to have liposuction to enhance these areas. She also wished to have the fat placed into her buttocks to create a rounder and shapelier buttocks.
On examination, Dr. Agha noted that the patient had a moderate amount of excess fat of the abdominal area, inner thighs, banana rolls, upper back with mid back rolls, and fullness of her love handles. The patient also had a boxy-shaped buttocks with lack of definition and projection.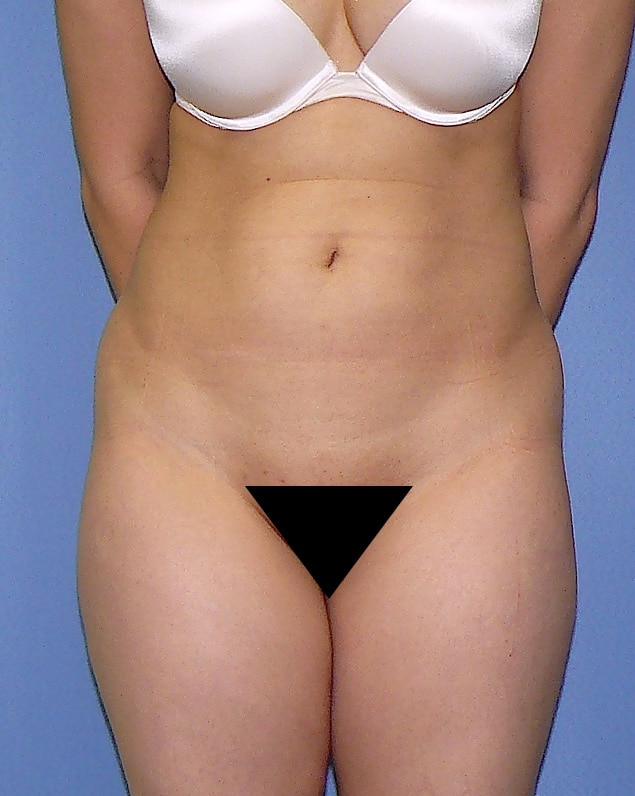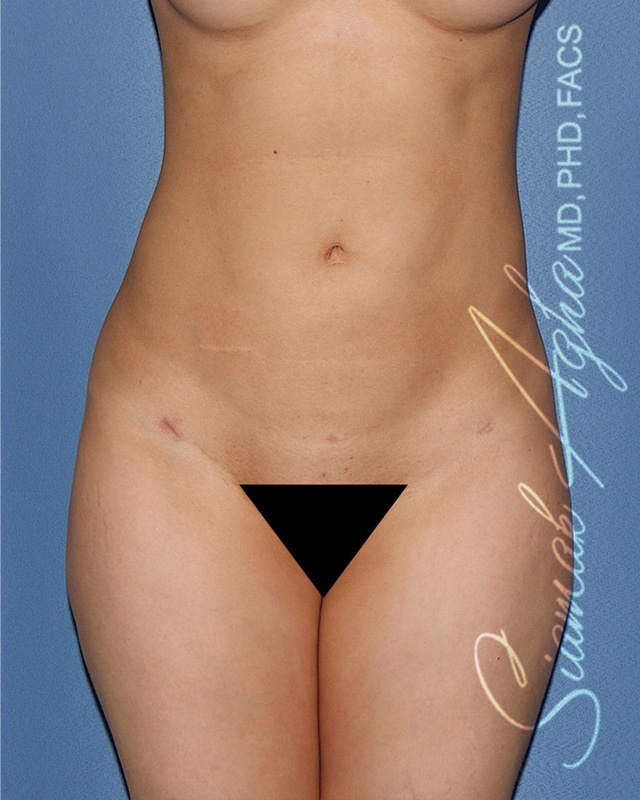 Following the patient's desire, Dr. Agha planned to a 360 degree Liposuction approach. Dr. Agha first performed Liposuction and Liposculpting of her abdomen to create definition and to showcase the patient's abdominal muscles. He performed liposuction of the patient's entire abdomen, waist and hip areas through two discreetly placed incisions within the lower abdomen and one incision in the navel. A total of 1800 cc's of fat was removed in this manner. The patient was then turned over on the operating room table and her upper back, mid back, lower back, love-handles, sacrum, as well as banana rolls were liposuctioned for about 2200 cc's of fat. As well as Liposuction, the patient's entire back was liposculpted to create an hourglass look, waist concavity, and lower back demarcation. In this manner, the excess fat surrounding the buttocks that alters the buttock shape was removed and then the fat was precisely injected into each buttock cheek to enhance buttock shape as well as projection.
A total of 400 cc's of fat was injected into each buttock cheek. Patient's before and after pictures are taken at about six months after surgery.