LIPOSUCTION PATIENT 28
BEFORE AND AFTER PHOTOS
This 43 year-old female presented to Dr. Siamak Agha, with a desire to undergo Breast Fat Transfer. The patient wished to have Liposuction of her abdomen as well as her mid and lower back, and to have her fat transferred into her breasts.
On examination by Dr. Agha, he noted that the patient has a moderate degree of fatty prominence of her lower back, love handles, abdomen, and waist areas.
During a three and a half hour surgery, Dr. Agha first liposuctioned the patient's lower back as well as love handles through two discreetly placed stab incisions. The patient's back was liposuctioned and sculpted in such a manner as to increase the lower back concavity and to demarcate the lower back from the upper buttocks. He also enhanced the patient's waist concavity.
Subsequently, Dr. Agha continued to Liposuction the patient's abdomen and waist in the front to bring out the patient's definitions and to enhance further her waist concavity. About 2600 mls of fat was suctioned from these areas. The fat was then processed by washing it and removing the blood as well as any oil residues. About 330 cc's was then injected into the larger left breast and 370 cc's inot the smaller right breast to create fullness and roundness.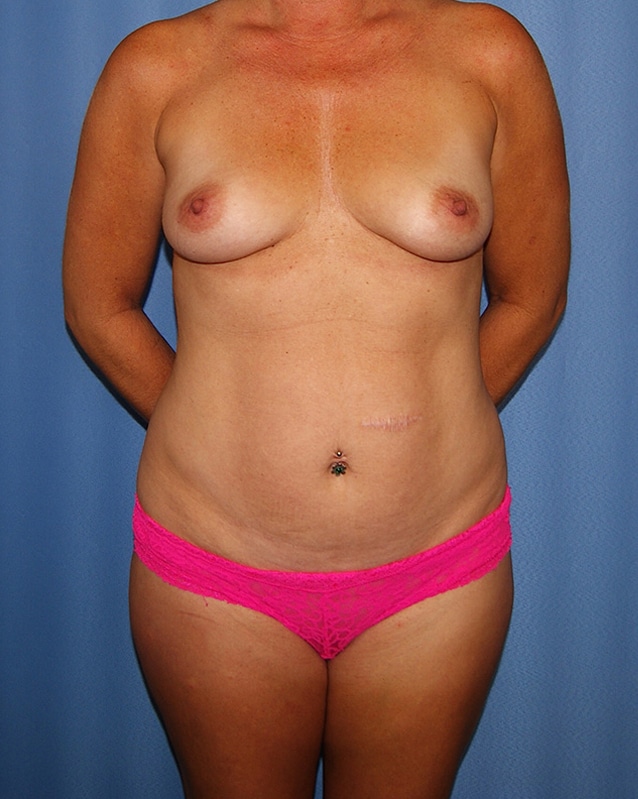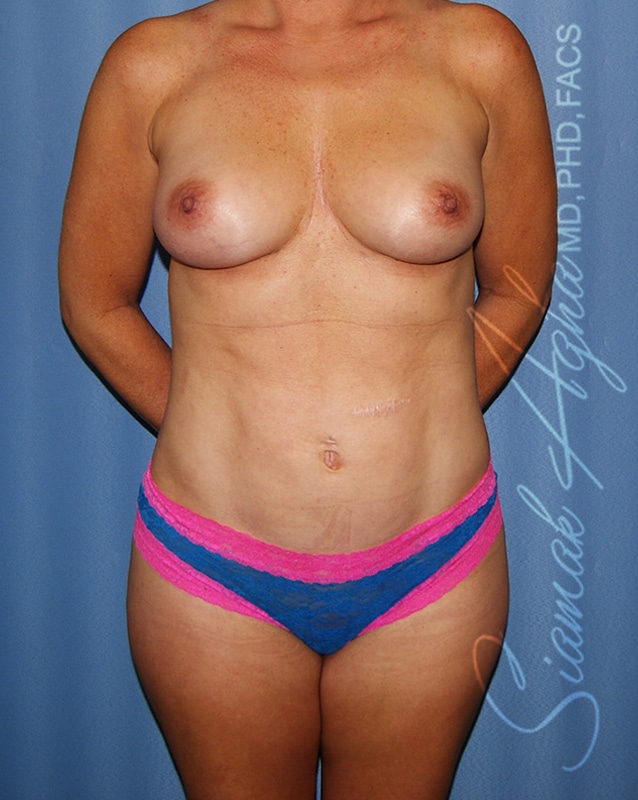 As can be appreciated from the patient's before and after pictures, the patient's back view is significantly enhanced. She has a beautiful demarcation between the lower back and the upper buttocks, as well as an hourglass look. On the front the patient's abdominal contour and definitions are magnified and patient's breasts that are now fuller, rounder, and more symmetrical.
Patient's before and after pictures were taken at 9 months after her surgery. Patient had about 1 ½ cup size of enhancement.