FOREHEAD REDUCTION

BEFORE AND AFTER PHOTOS – PATIENT 2
Hairline Lowering Procedure
This 32-year-old male presented to The Aesthetic Centers with a request to undergo a forehead reduction with Dr. Siamak Agha. This man underwent a 2 ½ hour surgery in which Dr. Agha made his hair-bearing scalp advance forward by 1 inch, while at the same time excising 1 inch of non-hair bearing forehead skin. This patent's post-operative forehead reduction photos were taken at 9 months after his forehead reduction surgery. A significant improvement in the size of the patient's forehead resulted in a younger overall appearance.
He was extremely happy with his forehead reduction results and was able to feel more confident with his appearance. Dr. Agha and his wonderful staff are more than willing to make you feel as comfortable as possible throughout your entire surgical process. Dr. Agha goes above and beyond in order to provide his patients with optimal results; his goal is to exceed your expectations and for all of his patients to leave happy. This patient's overall appearance had a major transformation by the forehead reduction that Dr. Agha performed. At Plastic Surgery Body Contouring, Dr. Agha's staff is extremely friendly and welcoming to all patients.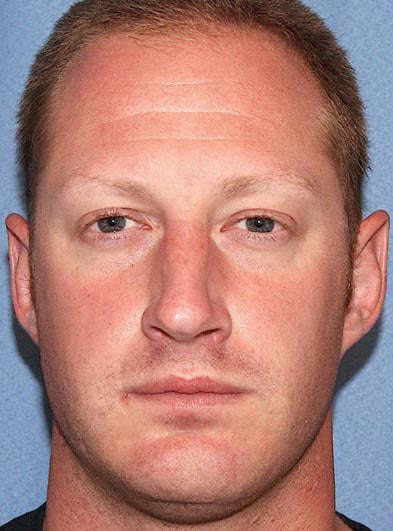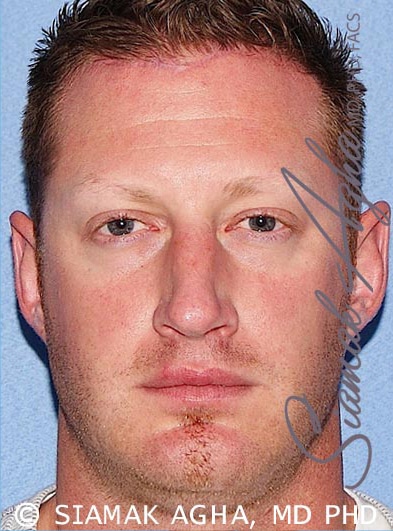 Once you have reviewed the before and after photos related to Forehead Reduction, you may be interested in viewing the skilled work of Dr. Siamak Agha with Facelift surgery, Blepharoplasty or other facial procedures. By close examination of the before and after photos in this gallery, it may guide the consultation process as you may possibly desire a similar result to a specific surgical case. Please request a consultation at Plastic Surgery Body Contouring Center located in Newport Beach, Orange County. Dr. Siamak Agha, a board certified plastic surgeon, and the entire staff is dedicated to understanding and delivering the results you are looking to receive.