Facelift
Before and After Photos -Patient 8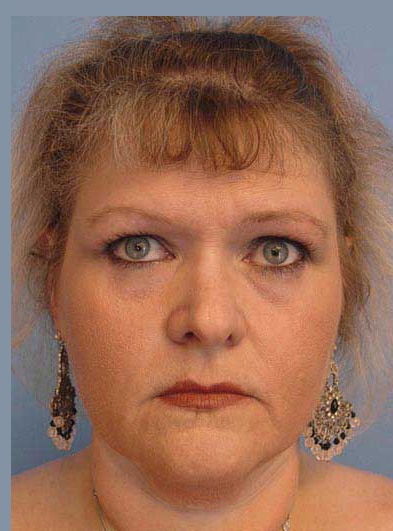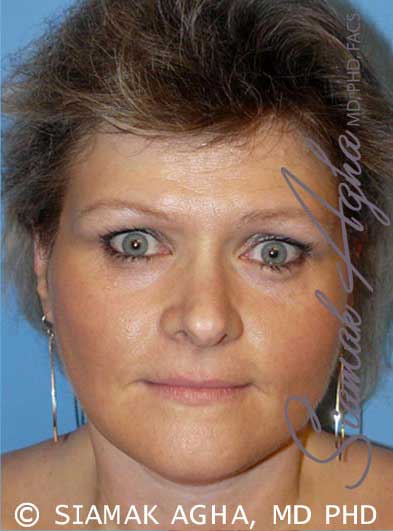 A 43 year old female from Alabama who had undergone laproscopic gastric bypass surgery previously. The patient had a total weight loss of 120 pounds. At her heaviest, the patient weighed 298 pounds and lost 120 pounds after her gastric bypass procedure. The patient presented to Dr. Siamak Agha for a face lift and neck lift procedure. She was particularly unhappy with her severe neck laxity and neck bands.
The patient underwent a face lift and neck lift by Dr. Agha. The patient's face lift helped to tighten the skin that was left sagging after her dramatic weight loss, and tighten and repair skin that showed signs of aging. The tightening of the patients skin gave her a rejuvenated and youthful appearance, as well as slimmed her face to help proportion her face to her body after her weight loss.