FACELIFT & NECKLIFT

BEFORE AND AFTER PHOTOS – PATIENT 1
This 65-year-old female presented to Dr. Siamak Agha for facial rejuvenation surgery. The patient was unhappy with her tired look and her overall facial aging.
On examination, the patient's face was found to be asymmetrical with the right side being fuller and wider than the left. Patient also had jowls, prominent nasolabial folds, and obscure jawlines.
After discussing her goals and desires, Dr. Agha performed two different types of facelift techniques on her. On the right side, he removed fat and tissue to make the lower face narrower. On the left side, he performed an augmentative facelift by adding fat to make the face more even and fuller. By performing 2 different types of facelift, Dr. Agha accomplished a more symmetrical face while reducing facial sagging, and softening deep creases.
The patient's neck lift also added a more youthful appearance to her face by giving the patient a stronger and crisper jawline and reducing wrinkles throughout the neck area.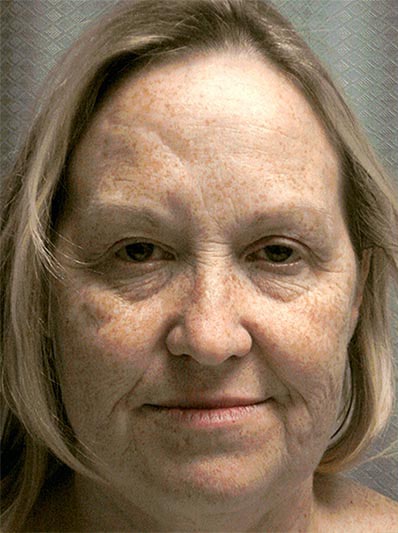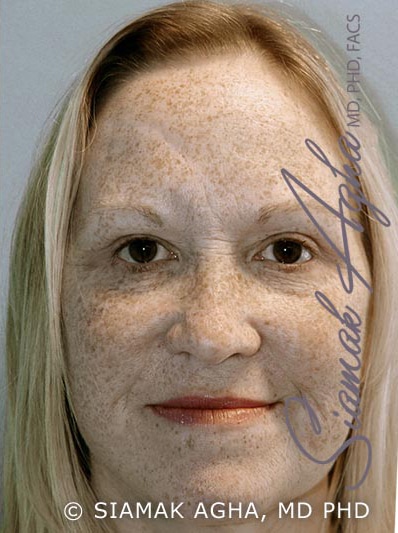 Dr. Agha works meticulously to hide facelift and necklift incisions in areas that appear to be natural wrinkles.
Post-operative facelift pictures of this patient are shown at 6 months after her surgery.