Breast Lift with Augmentation
Before and After Photos - Patient 11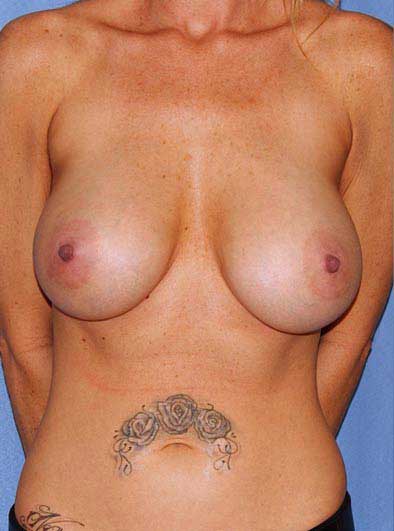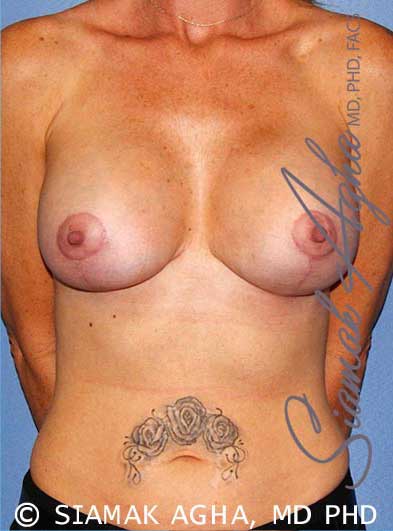 This 37-year-old patient presented to Dr. Siamak Agha at Plastic Surgery Body Contouring Center for a breast lift. The patient had a breast augmentation in 2009 with another surgeon. She was never happy with the results since her breasts sagged over the implants. The patient returned to her surgeon who changed the implants for a larger size. Despite that, the breasts continued to sag over her chest. On examination by Dr. Agha, the patient was found to have breast implants that were placed too low on her chest. Presumably, during her previous operation, the mammary crease was lowered and the implants were placed low in order to raise the breast tissue and to minimize breast sagging.