ARM LIFT

BEFORE AND AFTER PHOTOS – PATIENT 25
This 43 year old patient from Florida presented to Dr. Siamak Agha for a Total Body Lift after extreme weight loss. The patient had loose skin of her upper and lower body. She however had already underwent Breast Augmentation with Lift and Tummy Tuck procedures at home.
Dr. Agha planned a two stage Total Body Lift for her. First, Dr. Agha performed a Lower Body Lift. Then, after the patient had healed, he performed Breast Implant Exchange and Breast Lift Revision, and an Arm Lift.
As the patient had severe arm skin laxity, to remove the excess skin and fat on the patient's arms, Dr. Agha chose to perform an L-Brachioplasty. He made an incision from the patient's elbow, across her arm, and down into her armpit. This excised the sagging skin across her entire upper arm and armpit, and created symmetrical, tighter arms. Dr. Agha removed enough of the excess so that her skin would drape tightly against the structure of her arm.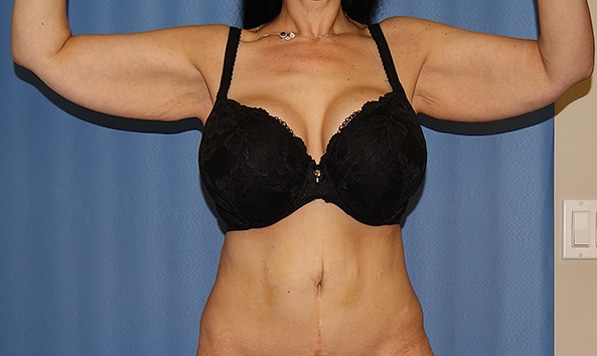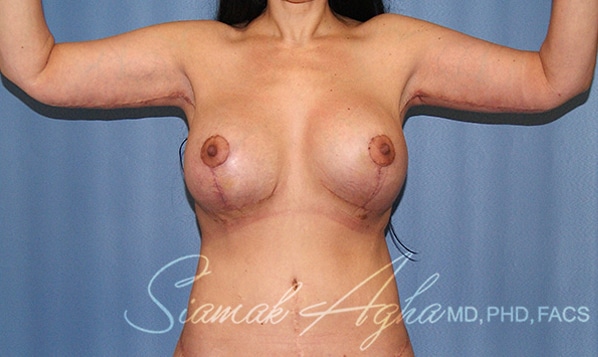 After the procedure, the patient had much flatter and firmer arm contour. The patient's before and after photos were taken 4 weeks after her procedures and before her departure back home.