ARM LIFT

BEFORE AND AFTER PHOTOS – PATIENT 22
This 50 year old patient presented to Dr. Siamak Agha for an Arm Lift, as well as Plastic Surgery after Weight Loss procedures. The patient had lost a total of 110 pounds. Upon examination, Dr. Agha noted that the patient had significant skin laxity on her arms and sagging in her armpits.
To address the patient's concerns regarding her arms, Dr. Agha performed an L-Brachioplasty. He began by performing liposuction, removing 100 ccs of fat from each arm. This removed the remaining fat and left behind only sagging skin. Dr. Agha then cut an L-shaped incision from her elbow, across her arm, and down into her armpit. He removed the hanging skin on her arm and tightened the skin to create symmetrical, toned arms. He also lifted the armpits and reconstructed them at a higher position.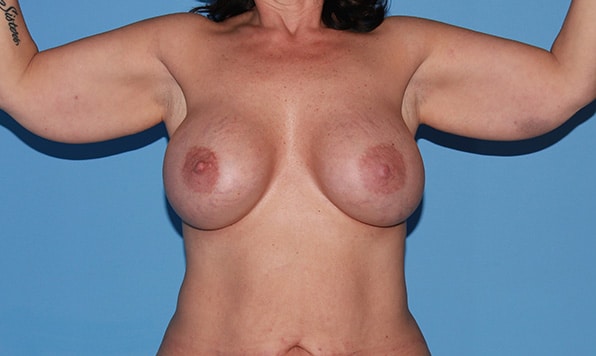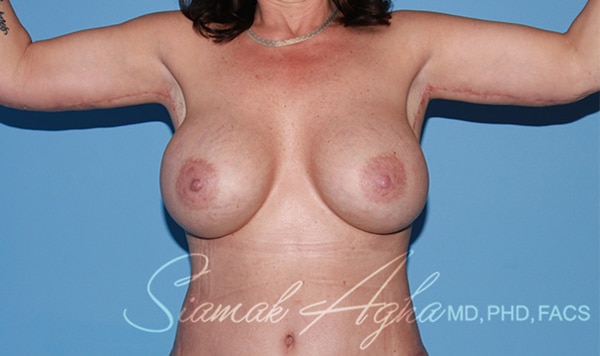 After the procedure, the patient's arms no longer sagged. Instead, they were tight and contoured and proportional to her body. The patient's Arm Lift before and after photos were taken 8 months after her procedure.