ARM LIFT
BEFORE AND AFTER PHOTOS – PATIENT 20
This 54 year old patient presented to Dr. Siamak Agha for Plastic Surgery after Weight Loss. The patient had lost over 100 pounds though gastric bypass surgery and was left with significant laxity of her skin and tissue. The patient wished to have an arm lift to start with.
Upon examination, Dr. Agha found that the patient had significant arm tissue excess and sagging. She also had armpit sagging.
To lift the patient's arms and correct for her armpit sagging at the same time, Dr. Agha performed an L-Brachioplasty procedure with liposuction around her elbow. Through an L-shaped incision from the elbow through the armpit, Dr. Agha removed the excess upper arm skin and fat and lifted her armpit at the same time.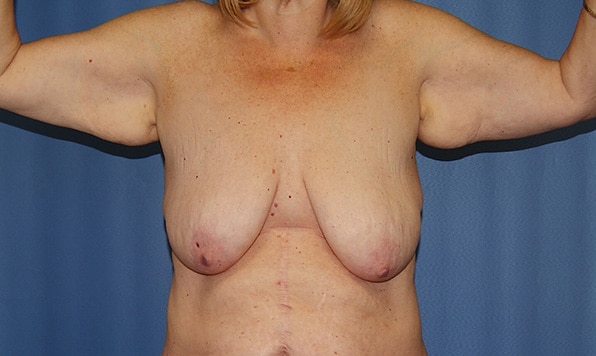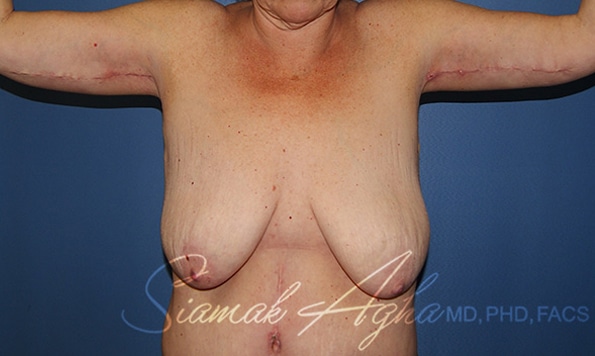 After the patient's arm lift, the patient had correction of her arms and armpit. Patient's arm lift pictures were taken at about 3 months after her brachioplasty.