ARM LIFT

BEFORE AND AFTER PHOTOS – PATIENT 17
This 58 year old patient presented to Dr. Siamak Agha for an Arm Lift Surgery after massive weight loss. The patient had lost a significant amount of weight through diet and exercise and was left with sagging skin throughout her body, especially on her arms and stomach.
To remove the excess skin on the patient's arms and create a more ideal silhouette, Dr. Agha performed an Arm Lift. He began the procedure by performing liposuction, removing the remaining fat from each arm. Then, he created an incision along the patient's inner arm. He cut from the patient's elbow, across the upper arm, and down into the armpit in an L-shape. Through this incision, Dr. Agha removed all of the patient's excess arm skin and underlying fat, and tightened the skin to be firm against her arm contours.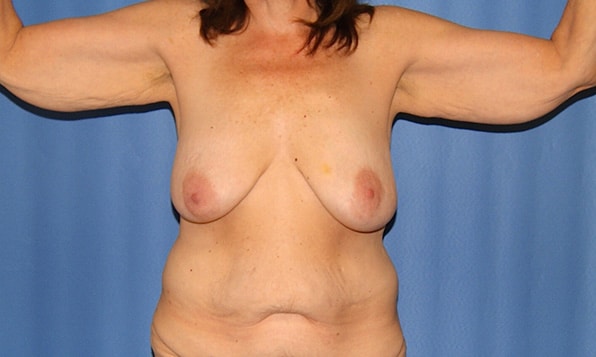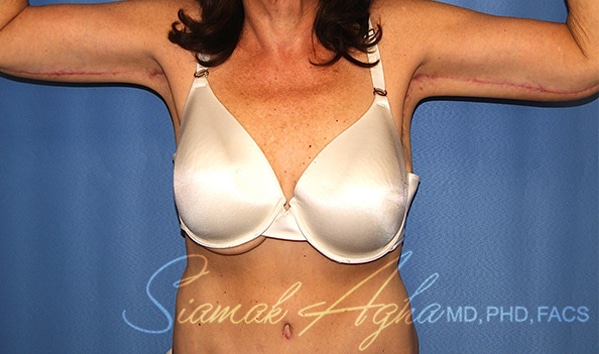 After the patient's Arm Lift procedure, her arms were flatter and more toned, and they were much more proportional to her body and weight. The patient's Arm Lift before and after photos were taken 6 months after her procedure and she was very happy with her results.