ARM LIFT
BEFORE AND AFTER PHOTOS – PATIENT 15
This 50 year old patient presented to Dr. Siamak Agha for Body Contouring Surgery. The patient was unhappy with the fullness in her abdomen, legs, and arms, and desired a slimmer, more hourglass shape. Dr. Agha and the patient decided that she would benefit from Liposuction of the arms, back, flanks, and inner knees, as well as a Tummy Tuck Revision, and Outer Thigh Lift.
To address the fullness in the patient's arms, Liposuction was all that was necessary. The patient had firm, elastic arm skin and wanted to avoid scarring. So, she was able to have excess fat liposuctioned from her arms without having to remove any excess skin. Dr. Agha suctioned enough fat from the patient's arms to create a slimmer and smoother appearance, and ensure symmetry.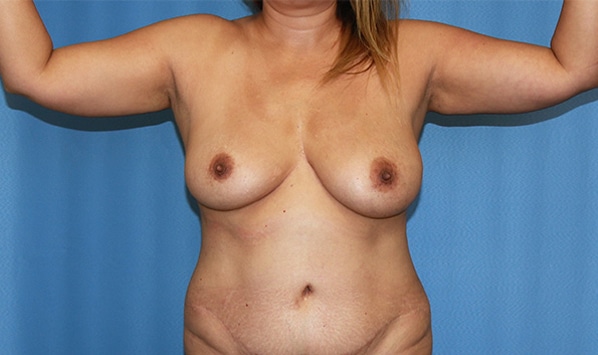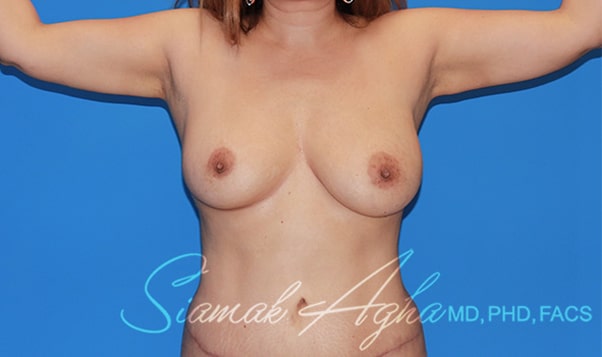 Performing Liposuction on the patient's arms crated slimer, tighter arms that complimented the rest of her body contouring procedures. The patient's Arm Liposuction before and after photos were taken about 6 months after her procedure and she was extremely happy with the results as she felt more confident wearing sleeveless or tight tops.