ARM LIFT
BEFORE AND AFTER PHOTOS – PATIENT 18
This 56 year old patient presented to Dr. Siamak Agha for an Arm Lift procedure after extreme weight loss. The patient had lost over 100 pounds through dieting, and was unhappy with the loose skin throughout her body, and especially on her arms. Upon examination, Dr. Agha noted that the patient had significant upper arm and armpit laxity.
To address the patient's concerns, Dr. Agha performed an L-Brachioplasty and elbow Liposuction. Dr. Agha began the procedure by making an L-shaped incision up the patient's armpit and across her upper arm, stopping just before the elbow. Through this incision, he removed the patient's excess arm skin and fat. This removed the fullness and sagging in her armpit and upper arm, but there was still some fullness in the patient's elbow. However, Dr. Agha chose not to extend the patients incision to her elbow, as it would be unsightly. Instead, he performed liposuction on the patient's elbow, removing the excess fat and fullness.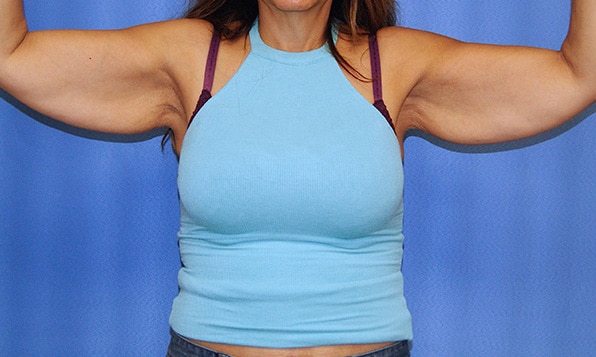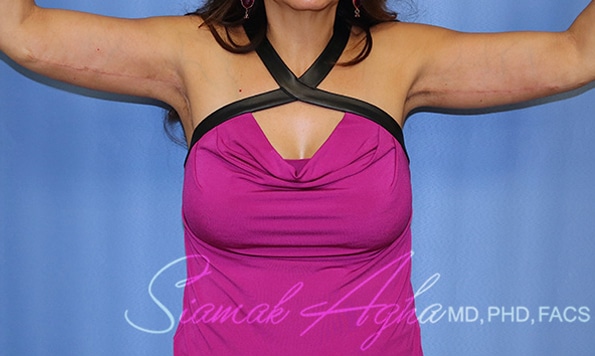 After the procedure, the patient's arms were significantly slimmer and more flattering on her body. The patient's before and after photos were taken about 6 months after her procedure and she was incredibly happy with her results.